Looking for ambitious DevOps engineers to join us in Rotterdam!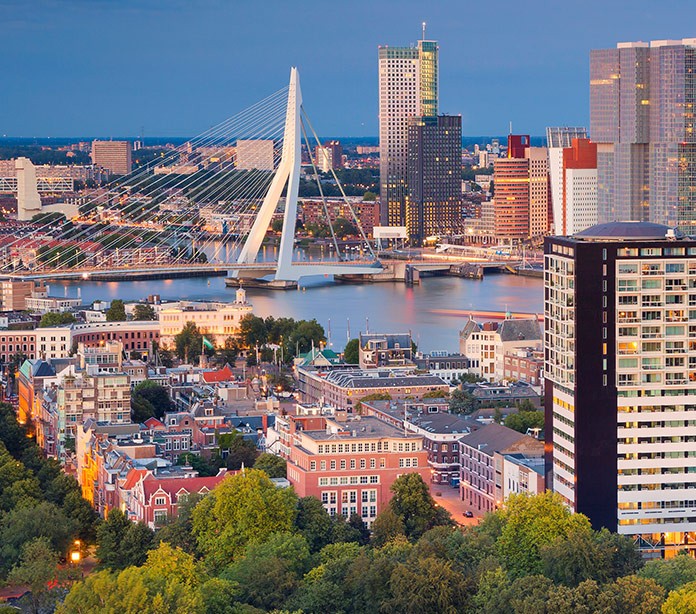 You are an IT professional, passionate about software engineering and ready for a new adventure. Our DevOps Center is located in one of the most vibrant cities for expats in Europe, not only because English is widely spoken, but also because of its diversity and unique architecture. With more than 180 people and 38 different nationalities, our workplace offers you a great environment to grow and take your career to the next level. Our ambition is to grow up to 400 people by 2024. Therefore, we are constantly recruiting the best Software Engineers, Full Stack Developers, Junior Java Developers, and many other IT roles. Would you like to contribute to our international team? Then join us!
There are currently no positions open.
HR Talent Acquisition Manager

Our DevOps Center provides a great international environment where you can take your career to the next level!
Located in Switzerland, we are about 850 IT experts and enthusiasts devoted to creating inspiring customer experiences and developing best quality services for Swisscom, the leading telecommunication and one of the leading IT providers. To complete our mission and to be successful in the global war for talents, we founded a new DevOps Center in Rotterdam. By the end of 2021, we will be a team of 250 people joining from more than 38 different countries. On top of that, we are aiming to have a team of 500 experts by 2025.
We are located at the World Trade Center in Rotterdam. With a stunning view over the city, modern interior, a brand-new kitchen area, gaming room and many other cool things, we are providing our employees plenty of spaces in which to work and unwind.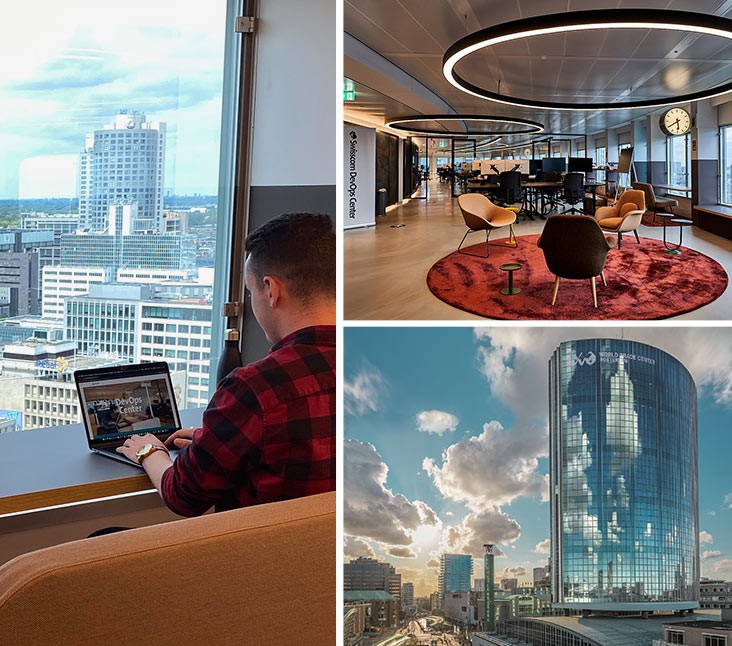 Are you passionate about IT, keen on developing high quality software, have an Agile mindset and appreciate the collaboration with motivated colleagues from all over the world? You are a person who enjoys challenges and doesn't mind failure or when things go wrong. You like to learn and you are willing to continuously improve yourself, but most of all, you want to be a part of an international community. Does this sound interesting to you? Feel free to contact us!
You're ready to value continuous learning, to enhance your skills steadily and build-up mastery in what you do.
You know the advantages of Agile methods. You enjoy working in Agile structures. And you're proud to contribute to a culture of "relentless improvement":
You focus on customer value and outcome and you like to get stuff done. You're committed to take responsibility for what you do, and you speak up when you think that your leaders or peers are wrong.
You love to try things and seize an opportunity. You're keen to go other ways, to experience new methodes and to work with cutting edge technology.
You know your field and how to use your skill set. You're proud to contribute your share to create beste quality software, groundbreaking innovation thus increasing customer value.
As part of agile team, you enjoy solving challenges together with great colleagues, sticking to your promises and assume joint ownership for the team's results. You like to contribute to a "no blaming" culture, that encourages open feedback and mistakes are part of the collaborative learning process.
Rotterdam is the best city in Europe for expats, according to Dispatches Europe. Schools and universities are as excellent as the cultural and sports offer; the cost of living is 30% and housing about 40% less expensive than in London. Rotterdam is well known for its welcoming culture and quality of life. English is widely spoken and chances are high that you will meet a fellow countryman, as Rotterdam is hosting over 170 nationalities.
Wilhelminakade, Rotterdam

Erasmus Bridge, Rotterdam

Maasvlakte Dunes, Rotterdam

International Cuisine, Rotterdam
International Internships Program
Swisscom, as the number one telecom provider in Switzerland, is always keen on attracting and developing the best talents. We believe that these future professionals help to shape our world and the way we do our business. As an ICT provider that offers many different products to our highly diversified customer base, IT is key to serve our B2C and B2B customers. Are you a curious and ambitious IT student who is enrolled at a Dutch MBO, HBO or University? Then have a look at our open positions for our International Internships Program.
You are a student enrolled at a Dutch school in the field of Computer Science, Informatica or any other similar field.
You are willing to contribute to an international team and you have an agile mindset.
You are curious and responsible.
You have a good level of English, any other language is a plus.
For applications or questions, please contact our HR and Recruitment Manager Pilar Alonso.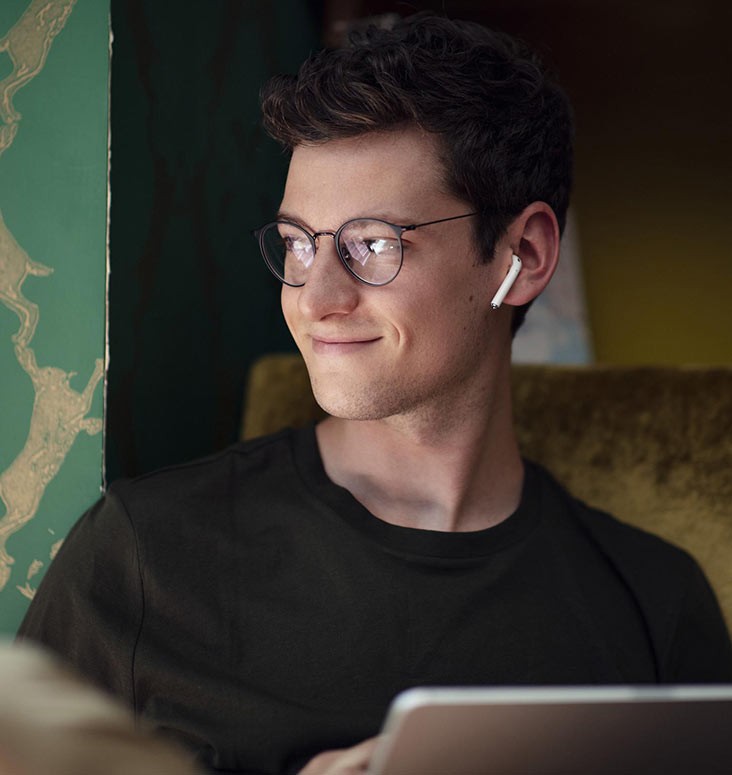 HR Talent Sourcing Manager

HR Talent Acquisition Specialist

HR Talent Acquisition Specialist