The first cash register was patented in the US more than 140 years ago. A lot has happened since then. In those days, cash registers weighed up to 50 kilograms and could only ring up sales; today, point-of-sale (POS) systems fit in one hand and can do much more than just cash up or account for the day's takings with a click.
New! Business POS from Swisscom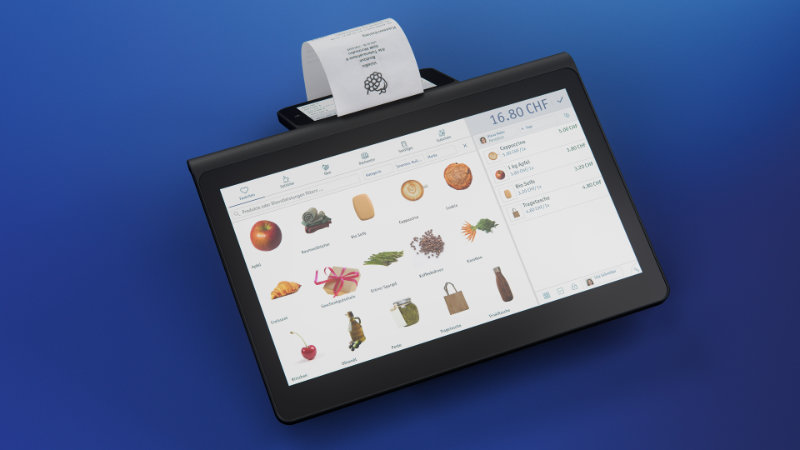 Make everyday tasks more convenient with Business POS, the new POS solution from Swisscom that integrates your warehouse, online shop, online reservation system, customer management and more.
James Ritty ran a café or saloon, depending on the source, on South Main Street in Dayton in the US state of Ohio. He suspected his employees of stealing from him, as the day's takings never matched the sales. He thought long and hard about how he could prevent this. On a sea voyage to Europe, he noticed a device that counted and recorded the revolutions of the steamship's propeller. This gave him the idea for a cash register that would protect his money from thieves while recording and totting up all of the takings.
The first patent
James and his brother John, a mechanic, played around with the idea for a long time. On 4 November 1879, James filed a patent application for the first cash register. A bell sounded every time the cash drawer was opened. The amounts were typed in using keys and displayed clearly. What was revolutionary, however, was that the cash register added up all sales mechanically, thus massively simplifying daily closing: in the evening, the till money had to match the total on the cash register tape, and the cash register could be reset to zero the following morning.
Others cash in
James established a business above his café on South Main Street. He developed a second and third model with his brother John and brother-in-law John Birch. But many shopkeepers distrusted their machines, so James sold his company to Jacob H. Eckert for USD 1,000. He then went on to resell it a few years later to John H. Patterson, a retail merchant from Coalton, Ohio, for USD 6,500. Patterson renamed the company National Cash Register (NCR) and continued to develop the cash registers, which only kept cash safe and totted up the day's takings at that stage.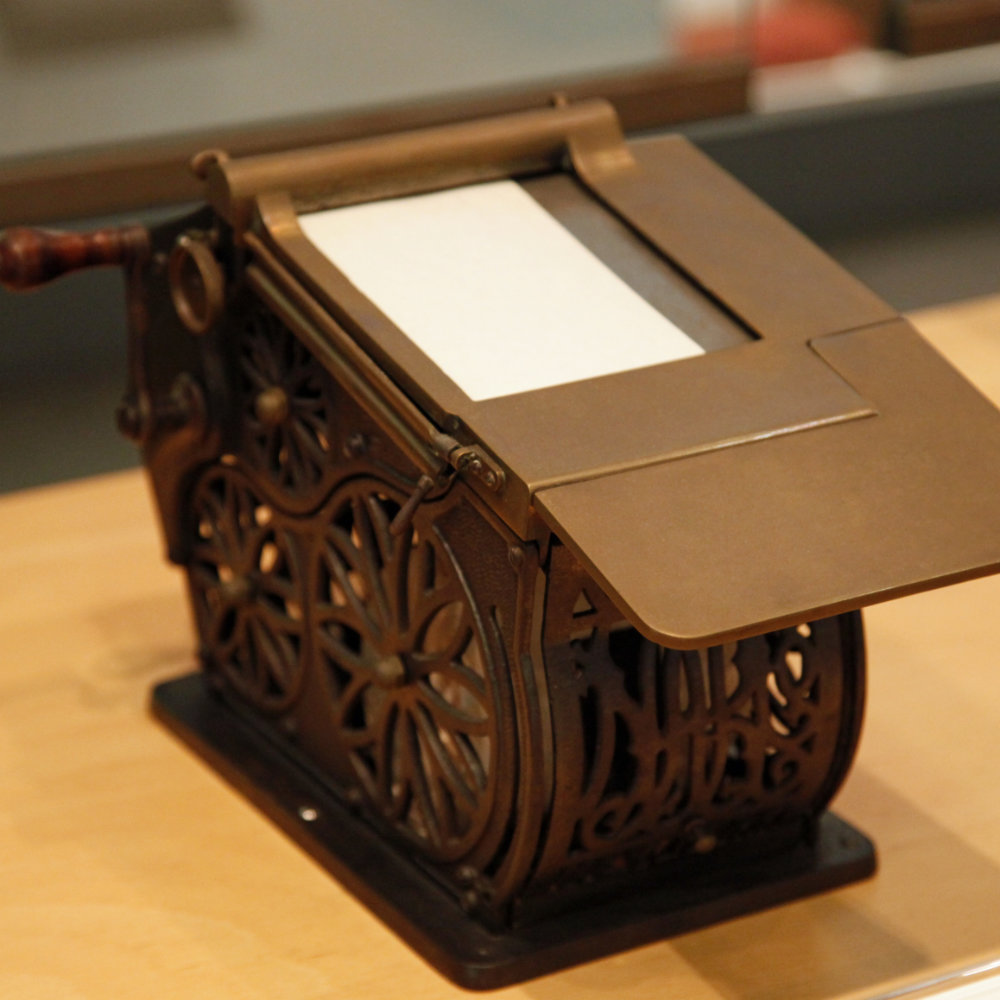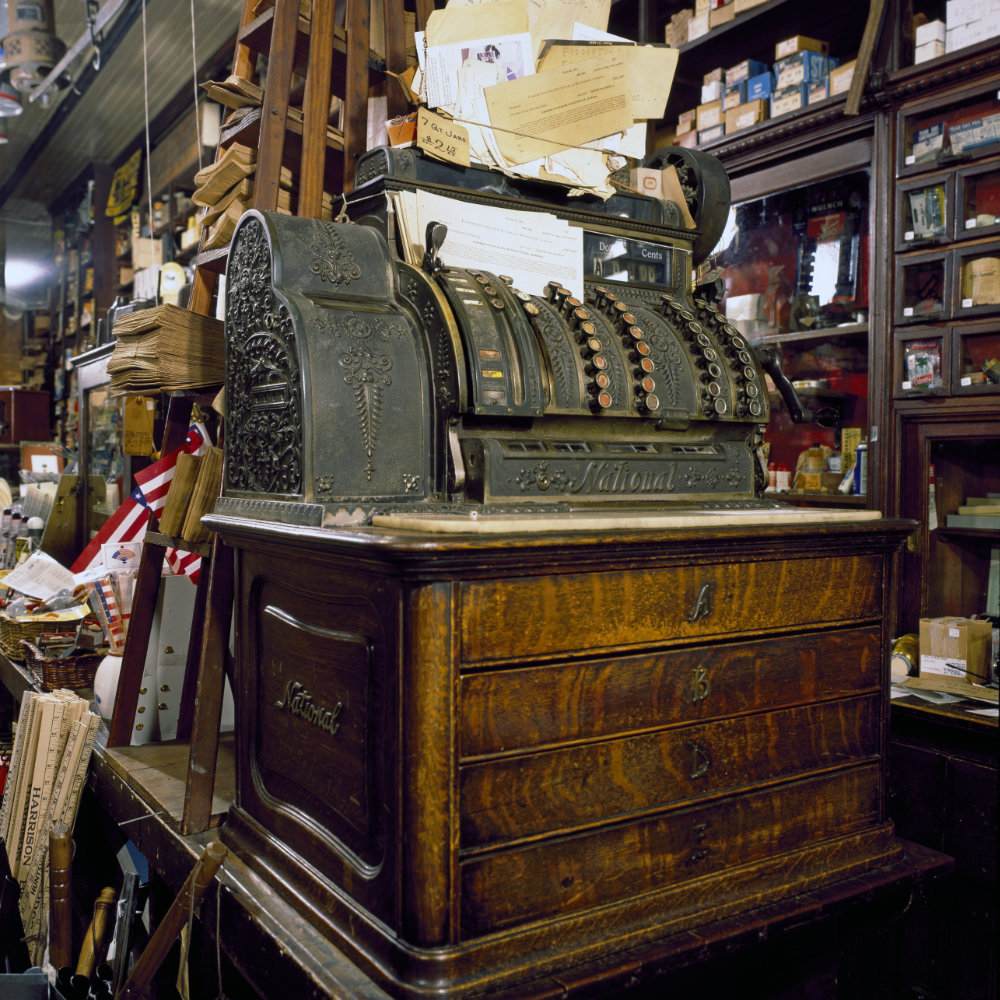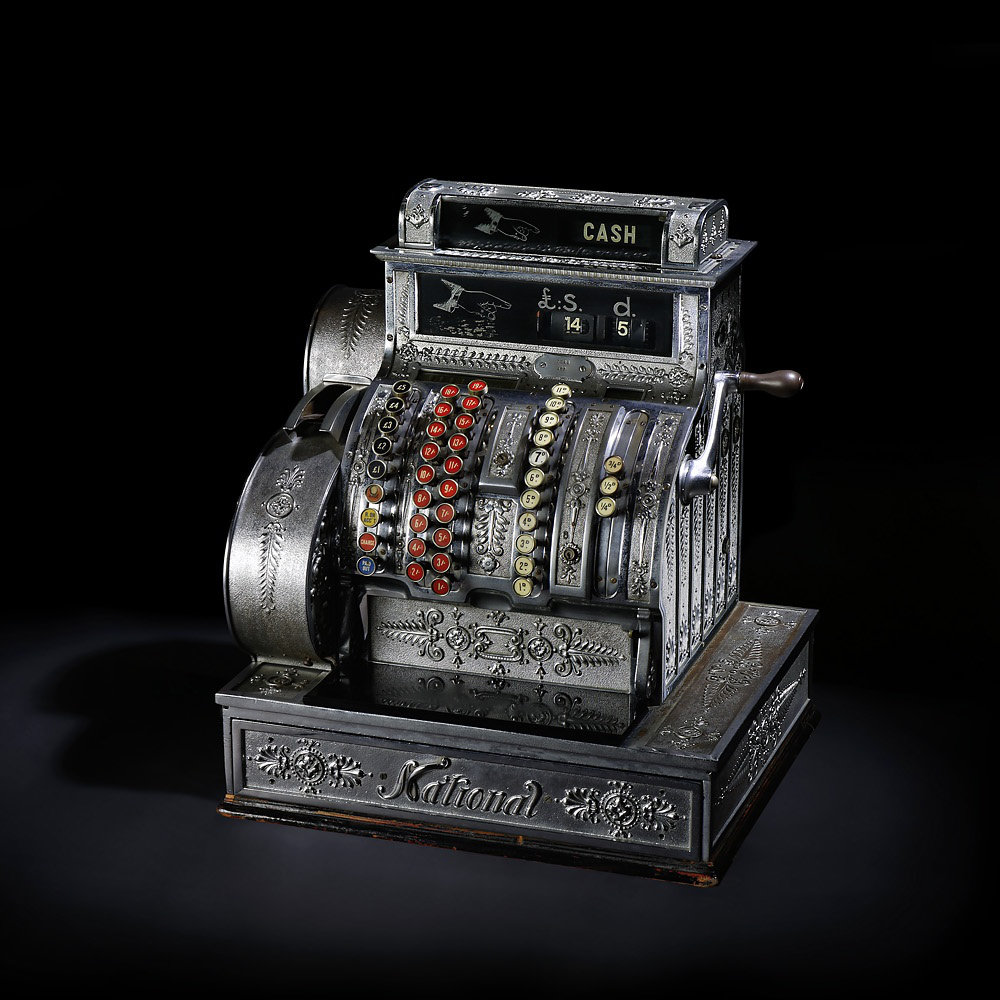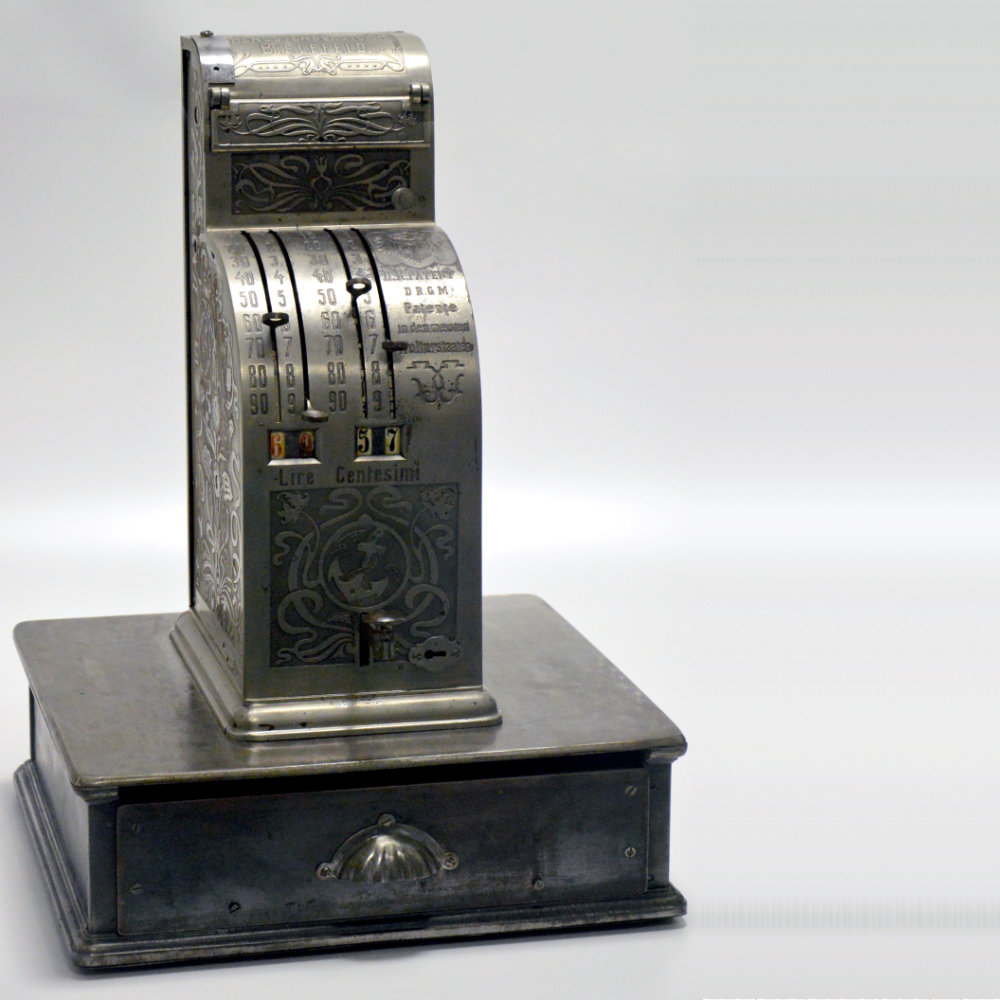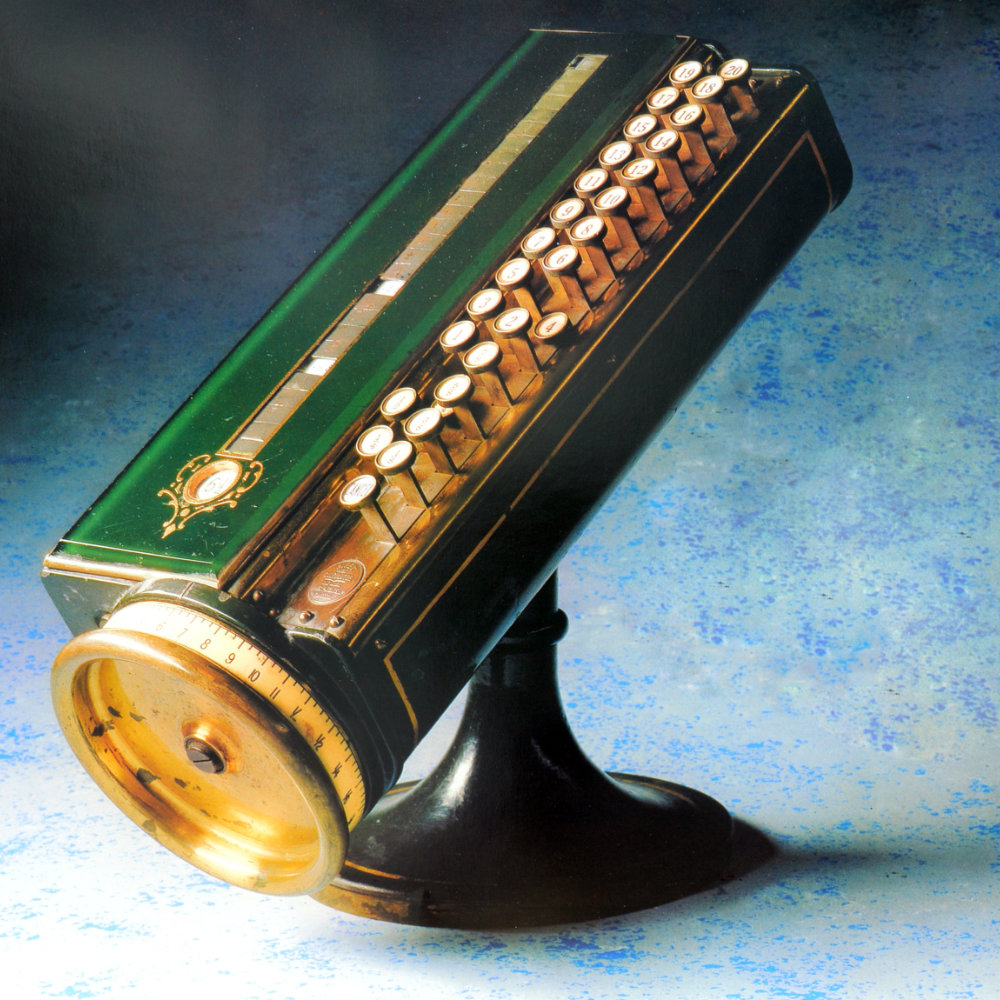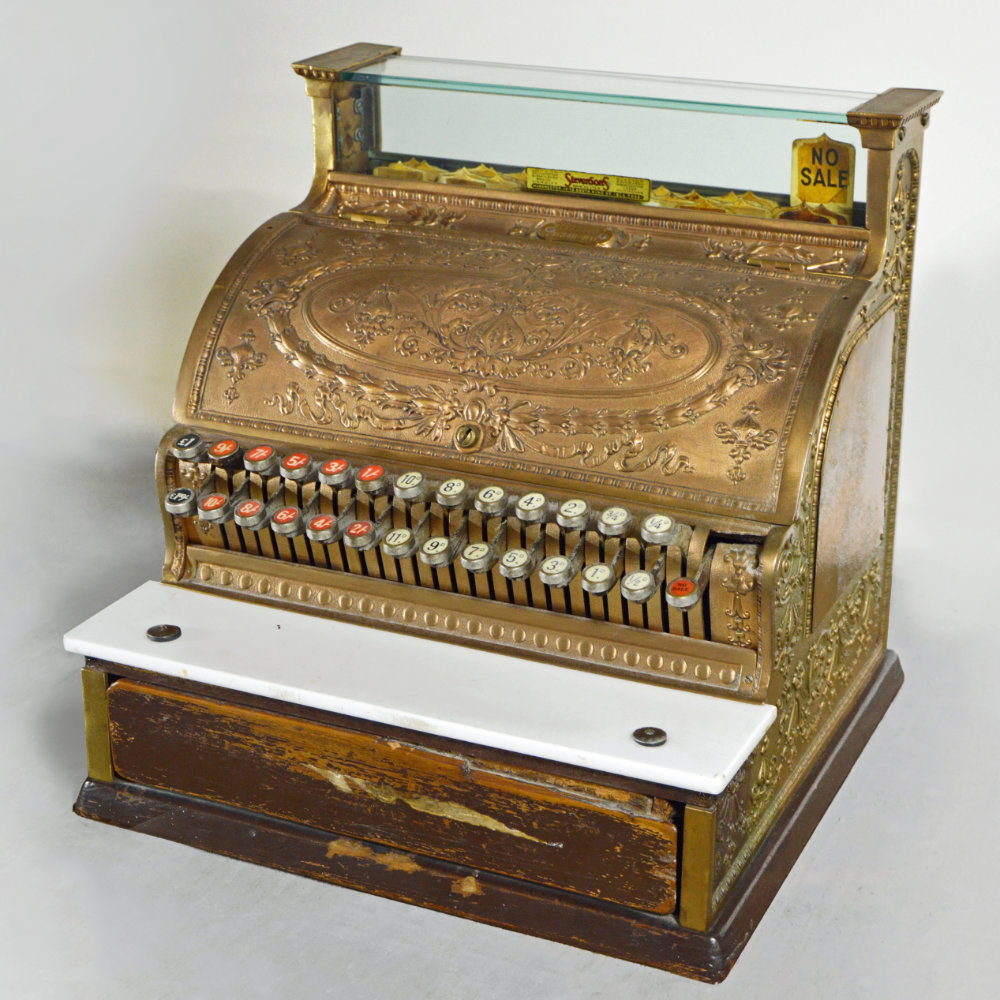 Works of art
In 1892, Patterson introduced a model that printed receipts, soon followed by the first cash register with multiple adding mechanisms for large restaurants, and in 1906, the first cash register with an electric motor. In the golden age of cash registers, the devices became larger and more ostentatious. They came in many designs, shapes and colours, were made of wood, iron, brass, silver or even gold, and featured inlays in some cases. They weighed 30 to 40 kilograms or more, without cash. It is rare to see one of these cash registers these days. Some still work, but most are now just decorations, a souvenir of the past.
POS systems with touchscreens
In the 1980s, the era of the cash register slowly came to an end. In 1986, Atari developed the first POS system with a touch-sensitive screen. In the early 1990s, POS devices running on the Windows operating system offered more and more computer features. Programs ran locally on the POS systems and the devices could be linked together, for example for store or restaurant chains. At the beginning of the 2000s, the first cloud-based POS systems came onto the market.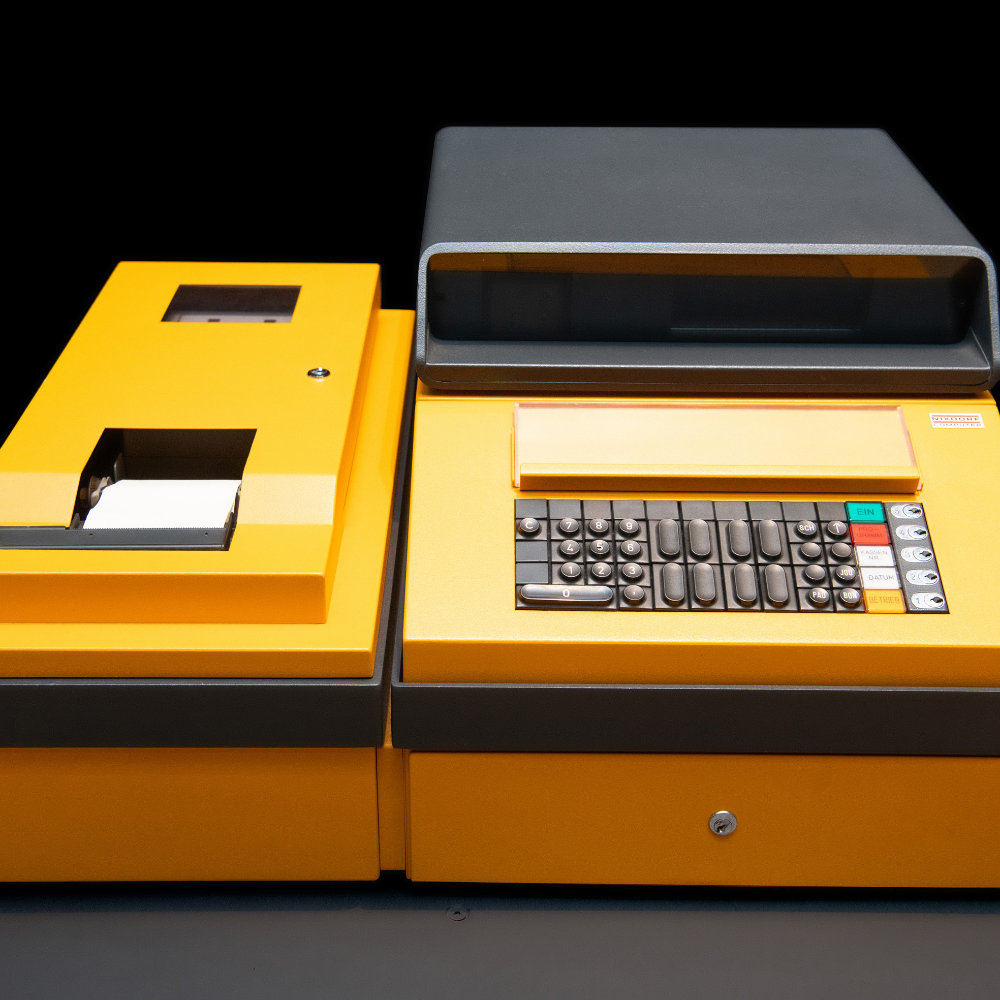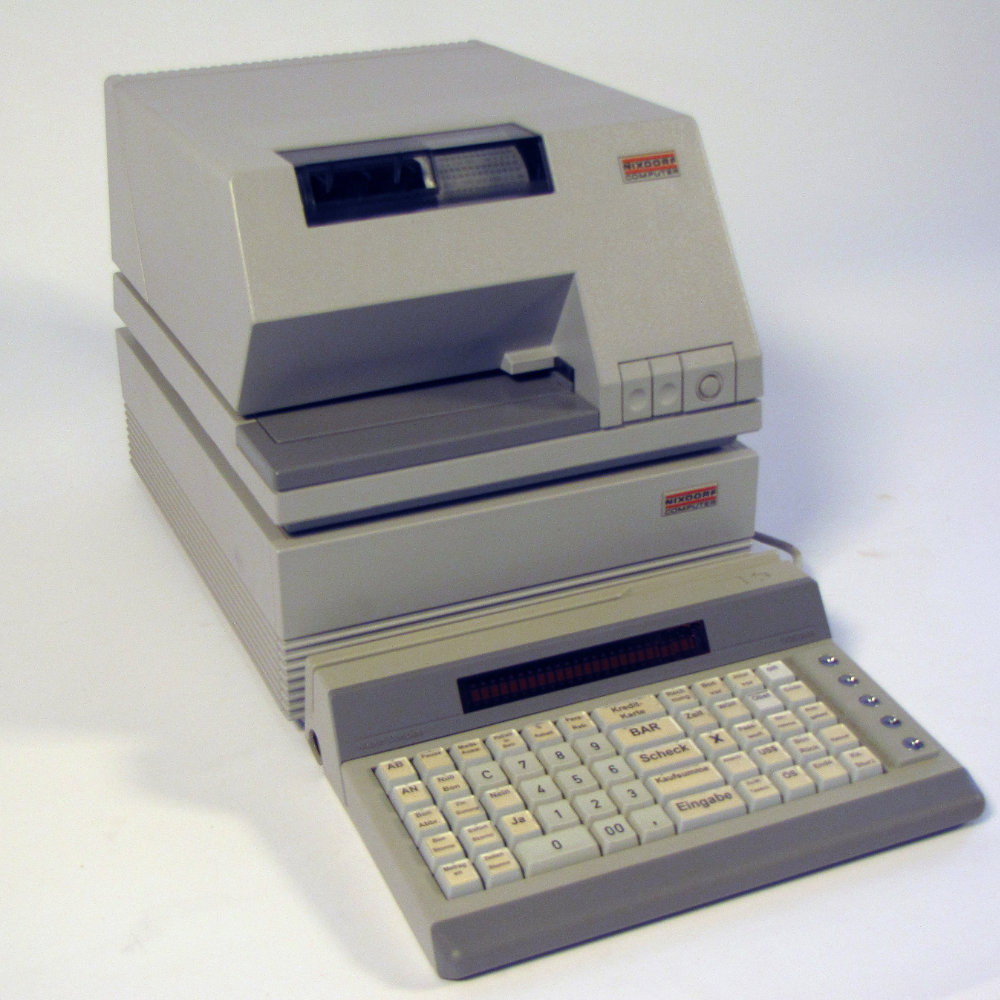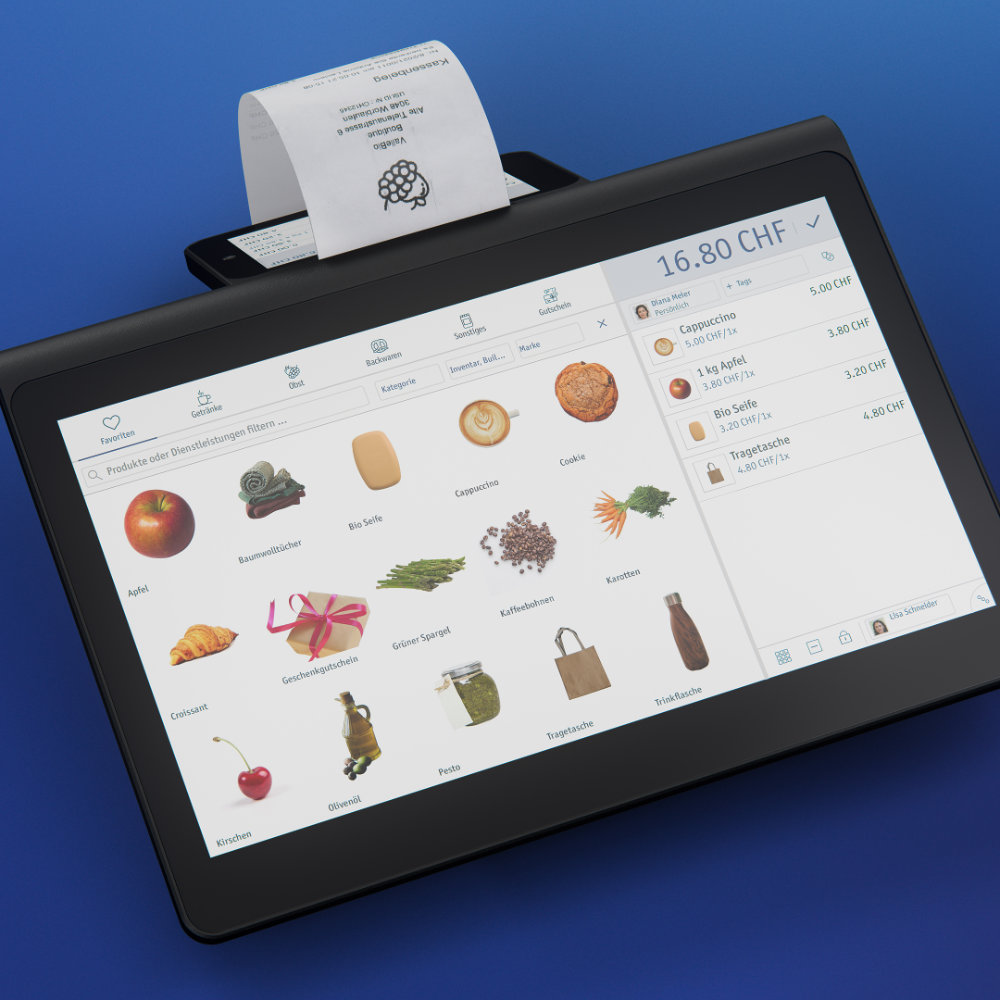 POS systems with a whole load of extras
More and more bars, beauty salons, hairdressers, shops and restaurants are now using cloud-based POS solutions. Compact tablets and card readers have replaced heavy cash registers. Modern POS systems such as Business POS from Swisscom can do much more than just cash up and account for takings. For example, your customers or guests can make cashless payments with a card or TWINT and book an appointment or reserve a table online. And you can collect customer requests and guest preferences, identify bestsellers, administer bonus or loyalty programs, manage stock, control purchasing and inventory, or update your online shop. James Ritty would be amazed at what his cash registers have become.
Curious about the new cash register solution?
Would you like to learn more about Business POS from Swisscom? Find out from the online demo how you too can benefit and make everyday tasks more convenient.