The Internet-Box features a central phonebook which can be accessed from all the handsets connected to the DECT base station. You can manage it easily in the Internet-Box's web portal http://internetbox or 192.168.1.1 and also make changes to your phonebook.
---



Contacts at the touch of a button on the Internet Box:

Do you own a smart phone? Did you know that at the touch of a button you can transfer your contacts from your smart phone to the Internet Box's phonebook?


Find out more here
---
Don't forget to secure your changes locally on your computer or in the Swisscom customer centre. Select "Internet Box" from the menu to do so.
---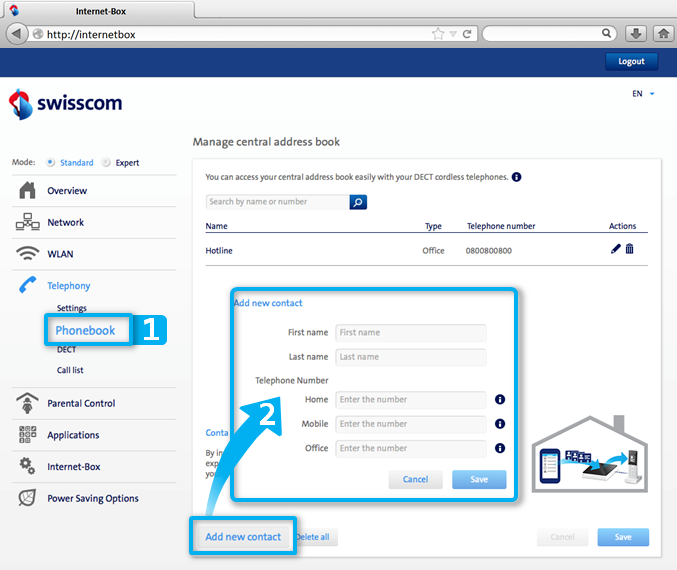 ---
The feature is not available for this device.