inOne mobile subscriptions
Find the right mobile subscription for your device.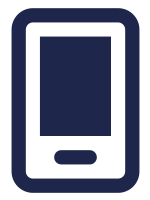 A comprehensive package including hotline, insurance with express repair and additional Swisscom services.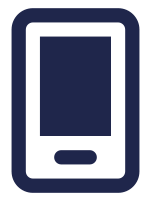 Covers your mobile against damage and misuse following theft.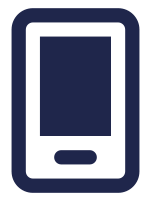 You can either pay for your mobile in one go or in interest-free monthly instalments.
1) Payment by instalments is possible when you take out an inOne mobile basic, go, premium (e.g. inOne mobile go 80.–/mth.) or Swiss mobile flat or light subscription. Excl. activation fee 40.–. 0.– down payment. No interest or fees. The subscription and instalment contract periods are the same i.e. 12 or 24 months. Any rounding difference will be added to the first instalment. Minimum age: 18.

2) Device price without subscription or with subscription on taking out or extending an inOne mobile (e.g. inOne mobile go 80.–/mth.) or Swiss mobile flat or light subscription. Minimum contract period of 12 or 24 months excl. activation 40.–.

3) When taking out or extending an inOne XTRA mobile go (60.-/Mt.) youth subscription with unlimited telephony, SMS/MMS & Internet within Switzerland and the EU/Western Europe (telephony from the EU/Western Europe to Switzerland is included. Telephony from Switzerland to the EU/Western Europe is subject to a charge. For Internet in the EU/Western Europe after 40 GB per month throttling to 128 kbit/s), from 29.7. to 31.08.19 (minimum contract period of 24 months, excl. activation 40.-) at least 200.- discount on a smartphone of your choice from the current Swisscom sortiment. If the device price is below 200.-, there is no cash payment, the remainder of the discount amount expires and the device is billed for 1.-.

5G ready: To take full advantage of the technical features of 5G devices, a 5G network must be available. The 5G device works exclusively in Swisscom's 5G network. Swisscom's 5G network is being continuously expanded. Check availability at swisscom.ch/5G
---
Your advantages with Swisscom
Free delivery
We deliver all our products to your door.
Money-back guarantee
Unwanted, undamaged articles can be returned to us in their original packaging with the sales receipt within 14 days.
Swisscom bill
Rather not use a credit card? You can easily pay for any articles on your Swisscom bill.