Four million Swiss citizens commute to and from work every day. Their journeys are dreary and tiring. Smartphone games provide the distraction they need to break up the monotony – here are six great games sure to brighten up your commute.
The commuter experience isn't what it used to be in years gone by. From overflowing carriages to horrible smells to fellow passengers ceaselessly chattering away on their phones, we've all been there. Commuters can put up with a lot, but now and then, even they need some distraction from the daily chaos – and mobile games provide the perfect solution. Tired of Candy Crush and Angry Birds? Here are some brilliant alternatives.
Persephone
For undisturbed attention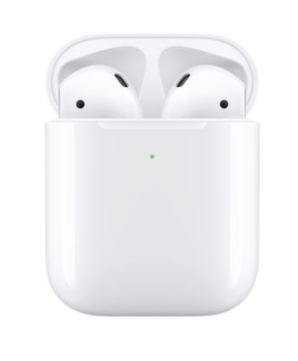 Lots of mobile games captivate their players with great sound design. But good music isn't the only reason for shutting out the distracting noise around you – the right headphones can also improve the whole gaming experience. Find yours in the Swisscom accessories shop.
An intricate, macabre puzzle game – perfect for commuters with a dark sense of humour. You take your character through a variety of mini levels within different themed worlds, which get increasingly difficult as you move through them. The first few levels don't take long to complete, but the advanced levels sometimes require a bit more thought. Its stand-out feature? In order to advance through the game, players need to kill their character at just the right moment. Its price may seem on the higher end for a mobile game, but it makes for a lot of fun, with brilliant graphics in a range of dreamlike – and nightmarish – worlds.
CHF 3.90 on Google Play Store
CHF 4 on the App Store
Clash Royale
Commuters need to make sure their route has a good internet connection if they want to play this game – it gets competitive! Players compile a deck of cards that they use to compete against randomly selected opponents. The aim is to destroy your opponent's King's Towers and Princess Towers while protecting your own. In this video, Swisscom Academy trainer Marcel explains the game mechanics:
A single game lasts just a couple of minutes, so it's perfect for inner-city commuters! Once you've had a bit of practice, you can try your luck in the Swisscom Hero League, the Swiss eSports league for casual and professional players.
Tetris
At first, we thought that this game was just the same as the old version of Tetris, but with ads. But appearances can be deceiving… On closer examination, we noticed the new 'Explorers' mode, which allows you to put your Tetris skills to the test against other players: the last player standing wins! We would definitely recommend playing this game with headphones – it's worth it!
Pokémon Go
Pokémon Go is the perfect game to play if your commute to work involves a lot of walking. In the game, players have to catch and train as many Pokémon as they can. They can then use their Pokémon to battle other players. Everything happens in the 'real' world – you can only find these pocket-sized monsters if you move around and explore your surroundings.
If you commute by train, you're at a disadvantage. The game has an automatic speed limit which stops the game if you're travelling too fast, but trams and buses shouldn't pose any difficulties.
Raytrace Lite
A tricky puzzle game with lasers. The aim is to redirect the different-coloured laser beams so that they each hit the matching crystal ball. To do this, players are given a limited number of little mirrors to place on different tiles in the game. The game uses traditional game mechanics, starting off easy and getting more difficult with each level. Some of the later levels are very fiddly indeed, so they're a lot more time consuming. At first, you can easily play this game on a short bus or tram ride – but as you progress through the levels, we'd recommend finding a way to extend your commute. 😉
Threes
A funny and entertaining little game. A single game can last for ages or barely any time at all – depending on how good you are. The aim is to combine as many tiles with the same number on them as you can, while new tiles with low numbers on them are continuously added to the board. The free version only has a limited number of games – after you watch an ad, you unlock three more. We especially like the swipe controls on this game. It's perfect for short bus or tram journeys.
CHF 5.90 on Google Play Store
CHF 6 on the App Store
Free version also available
Tired battery?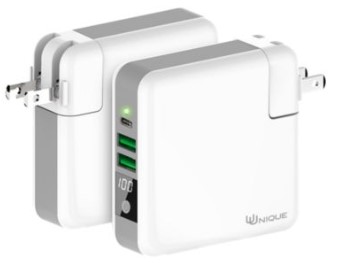 Serious mobile gaming can really drain your battery. If you want make sure your phone won't give up the ghost by the time you get to work, why not take a look at the powerbanks available in the Swisscom accessory shop? Check out the Uunique Multi-Charger Voyager, for instance – a powerbank and travel adapter in one.