Will gamers get through the pandemic with better mental health? We considered this question in an interview with Head of Player Development at mYinsanity Nina "Silverborn" Zweifel, Oscar "Sleety" Thomsen and Loris "Dokhan" Jungen – two players from Lausanne Esports.
Nina «Silverborn» Zweifel <br>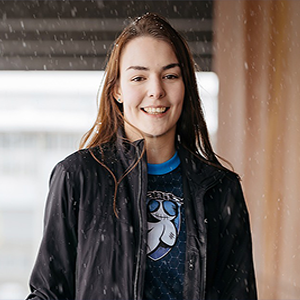 Nina became an official member of the Player Development team at mYinsanity in 2018. She is studying for a psychology master's degree and works at Adamas Esports, a Canadian eSports coaching agency.
When Switzerland went into COVID lockdown in March 2020, our daily lives were turned upside down. And not just when it came to work; our leisure activities in particular were interrupted. We turned to video calls in an attempt not to lose all social contact entirely.
What would it have been like if our social environment had already been completely digital? Gamers were in an enviable position in this respect. They spent most of their free time at home in front of their computers and met their colleagues virtually every evening even before the pandemic. There are no social distancing rules, no masks and no limits on the number of people who can meet on Discord. At home, you don't have to worry about regularly disinfecting your keyboard and mouse.
Oscar "Sleety" Thomsen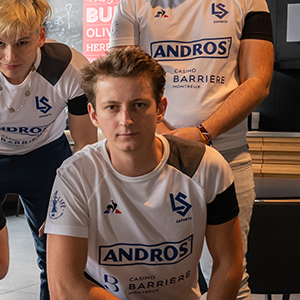 Have gamers suffered less during the pandemic?
"I have a lot of friends who play League [of Legends] so I'm not necessarily dependent on going out to socialise," said Oscar "Sleety" Thomsen, League of Legends player at Lausanne Esports. Nina "Silverborn" Zweifel, Head of Player Development at mYinsanity paints a similar picture: "Gamers were used to maintaining social contact online even before the pandemic. Other people suddenly had to learn to use digital alternatives."
The training structures at the eSports club haven't changed much due to the pandemic. Both Oscar and Nina observe that some players even became more flexible, as commutes and social commitments were eliminated.
Gamers are only human
Loris "Dokhan" Jungen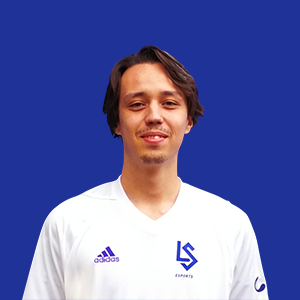 Loris "Dokhan" Jungen, Hearthstone player at Lausanne Esports, reflects that: "In Switzerland, there are almost no gamers who can make a living from gaming. For most of us, it's a hobby – and only takes up around 10% of our time. The other 90% of our time was affected just like everyone else's." At mYinsanity, there were also "a lot of young players who were planning to start work this year," says Nina Zweifel. "This transition was made very difficult by the pandemic. You couldn't have graduation parties, or graduation trips. Everything you usually celebrate completely disappeared. And that affected everyone of that age – including our gamers."
Motivation affected by a lack of events
"Offline events, LAN parties, offline tournament finals – these are a core part of eSports. There were so many people I didn't see this year who I usually only meet at events. It's always a huge party when the eSports community comes together in Switzerland. And that's a problem for our athletes," Nina says. "People's motivation suffers when the goal of making it to the finals on the big stage is no longer an option."
"Even if you win the SwitzerLAN, it's not the same. In the past, 120 players would have competed, and now there are only 20 or so. The title you get might be the same, but it's worth less," Loris Jungen explains. He also misses the interaction with other clubs: "The Hearthstone community in Switzerland is really strong. Even though it's a single-player game, we always enjoy meeting people at offline events. While COVID hasn't changed how often I'm in contact with my teammates, it has massively disrupted the interaction with other clubs."
This meant even tech-savvy gamers had to get creative to keep in touch. "We did even more online bonding activities during COVID than before, like trying out new games together or watching other teams," says Nina Zweifel.
Lausanne Esports has a gaming room that recently opened. Loris and Oscar have taken the opportunity to meet a few of their teammates in person – while respecting the rules – and participate in tournaments together. Offline events are also returning as case numbers fall. The finals of the Swisscom Hero League and the Red Bull uneverse in May were held on site, for example. The outlook is also good for the major conventions taking place in the autumn. As Oscar sums it up: "Playing a video game together never replaces meeting people in person."