Reducing personal CO2 emissions with an app? That is precisely the goal of the Swiss Climate Challenge. Saskia Günther, Head of Corporate Responsibility at Swisscom, talks about the aim of the campaign and her personal mobility behaviour.
Why is Swisscom launching the Swiss Climate Challenge?
We want to make a social contribution to climate protection that goes beyond our corporate boundaries. One of the greatest challenges is our individual mobility, which accounts for about one third of our personal CO2 emissions. The great team behind the Challenge came up with the brilliant idea of using an app to reduce personal CO2 emissions. During the Challenge, points could be earned. Each point would be equivalent to one franc. The money collected would go to a climate protection project. We were convinced!
For an entire month, we want to motivate our employees, our customers and as many people as possible to take part in what is probably the biggest Swiss climate challenge to date and collect 100,000 green points together. Swisscom will then convert this into CHF 100,000 to support the Oberallmig reforestation project. In this way, we will join with people in Switzerland in making a valuable contribution to climate protection – together we are stronger.
What is Swisscom doing today to reduce its carbon footprint?
A lot. We get 100% of our energy from renewable sources. We have increased our energy efficiency by 38% in recent years. In the process, we have managed to reduce our operational emissions by over 80%. We also develop solutions for a climate-friendly lifestyle for our customers: our own products such as the TV-Box and WLAN router are already completely climate-neutral. In addition, anyone can offset the emissions associated with their smartphone, tablet or laptop for around CHF 5 at Swisscom. All proceeds go to worthwhile reforestation projects – we earn nothing from this.
I am now much more likely to consider walking, e-biking or taking public transport when I need to get somewhere.

Saskia Günther, Head of Corporate Responsibility at Swisscom
How does Swisscom plan to go even further in protecting the environment in the future?
By 2025, we want to save an additional 500,000 tonnes of CO2 for Switzerland. By "additional" I mean that we want to work with our customers to reduce more CO2 than our company emits. In addition to taking our own steps within the company, we therefore also want to come up with new solutions through which we can contribute to the sustainable development of our country. This is precisely where innovative approaches like the Swiss Climate Challenge come in, as a way to look beyond our own boundaries and make a real contribution to society.
What does your personal mobility mix look like?
Download the Swiss Climate Challenge app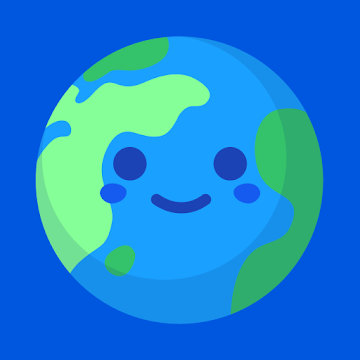 I'm essentially a committed public transport user. Since I have small children, though, I also own an e-bike that we use regularly for day trips. And we have a car in the garage. But we use it so seldom that we've ended up with a flat battery several times.
The Challenge will be launched on Swiss Climate Day on 27 May. Have you changed your mobility behaviour?
I already tested the app in advance and have had it installed on my smartphone for a few months. Although my approach to mobility was already quite climate-friendly before, the app has intuitively influenced my behaviour: recently, when it was raining, I even left the car at home and picked up the kids from daycare on my e-bike. I'm now more likely to think about whether I should really take the car or could go by e-bike, on foot or by public transport. Through these choices, I'm not only protecting the environment, but also improving my health by getting a little exercise – in other words, it's a win-win situation.