How do you react when you accidentally leave your mobile phone at home? Or when you receive a new message, but you can't check it right away? Take our test for a closer look at how much you use your phone.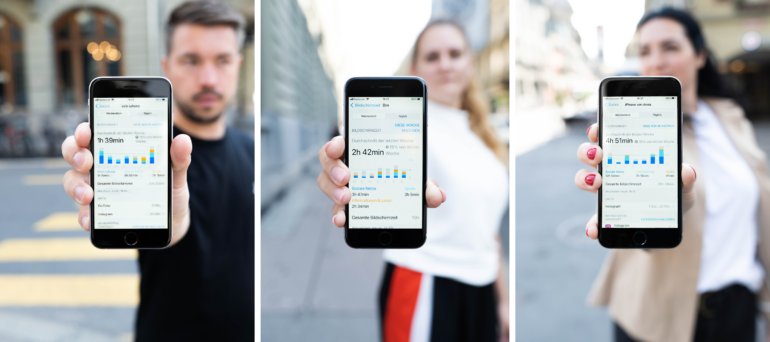 Answer the following 10 questions to find out if your mobile phone use could be problematic.
Tips for spending less time on your mobile phone
1. Greyscale your phone display and make everything immediately much less interesting
iPhone: Settings → General → Accessibility → Display & Text Size → Apply Colour Filters
Android: Settings → Accessibility → Vision → Activate Greyscale
---
2. Delete all unnecessary notifications
Android: Settings → Apps → select desired app → you will usually need to tap on Notifications → here you can disable notifications completely using the slider.
iPhone: Settings → Notifications → Show Previews → choose when to show notification previews – Always, When Unlocked or Never → tap Notification Style and turn Allow Notifications on or off.
---
3. Delete the apps you just can't keep your hands off of
These apps could include Facebook, Instagram or YouTube.
Deleting your email app may also help as you'll be forced to read and reply to emails on your computer.
---
4. Make it difficult to access your mobile phone
For instance, when you're out and about, you could put your phone in an extra box, which you then put inside a small bag that you keep in your backpack.
That way you'll think twice about whether it's really worth taking a "quick" look at your phone. At home, on the other hand, you could always place it somewhere you're not.
If you're in the living room, for instance, put your phone in the bedroom, and before bedtime, put it in the living room.
---
5. Wean yourself off your phone slowly
Start by only looking at it every ten minutes, then only every 20 minutes until you can make it to 30 minutes without looking, and so on.
---
6. Create phone-free periods
Simply leave your mobile phone at home
or turn your mobile phone off.
With this test, we want to make you aware of your mobile phone use. It does not replace a serious assessment by a specialist.