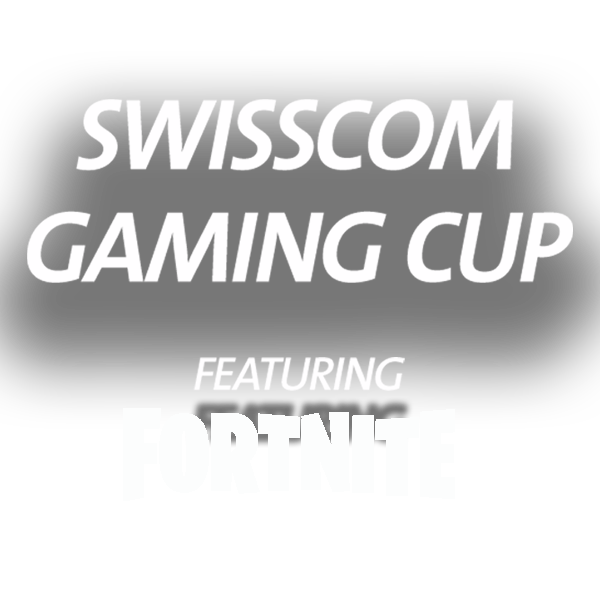 Tournament mode
Participation
To participate in the Swisscom Gaming Cup feat. Fortnite, you must be at least 14 years old. A minimum level in Fortnite is not required. Players can take part on all usual consoles, PC or mobile.
Registration
Registration takes place on Discord. Discord is a service for chats, voice and video calls. If you haven't used Discord before, you can download it here. Access the server via the following link and follow the registration process.
Qualifiers
Six qualifiers and one final will be played over a period of one month. Four three-person teams per qualifier will move on to the final. Another three trios can qualify via Consistency Ranking. In addition six trios can qualify for the final via a video challenge. Follow us on Twitter for the video challenge (@Swisscom_Gaming).
Here is the tournament schedule for September 2020:

Final
The second annual Swisscom Gaming Cup feat. Fortnite will end with a final featuring the best 33 three-person teams from the qualification stages (16x console/mobile, 17x PC). After five games, the winning team will be crowned. The finals will be streamed at swisscom.ch/gaming.
Prizes
Prize pool
The prize pool contains prize money of CHF 6,180.
It will be distributed among the top ten teams as follows:
1st place: CHF 1,500
2nd place: CHF 1,200
3rd place: CHF 900
4th place: CHF 600
5th place: CHF 480
6th place: CHF 420
7th place: CHF 360
8th place: CHF 300
9th place: CHF 240
10th place: CHF 180
The customised mYinsanity merchandise bag contains:
Official jersey
Lifestyle mYinsanity shirt
Branded face mask
Stickers
Game format
We play Fortnite Battle Royale with 99 players. We play in Trios mode, twice a week: Wednesday at 7 pm and Sunday at 4 pm.
Regulations
Age limit: 14 years