Matthias Jungen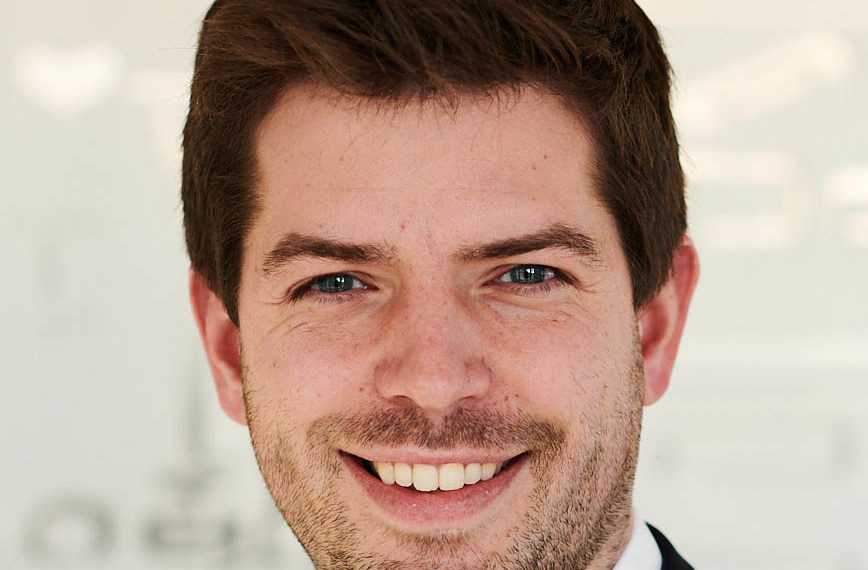 The author Matthias Jungen is a 5G Innovation Manager at Swisscom. The economist is convinced of the possibilities of technology: 'I believe in augmented reality, in autonomous robots and vehicles, in intelligent assistants – and that we have no idea what the future will bring.'
Column: What 5G Innovation Manager Matthias Jungen hopes to get from the 5G network in the classroom.
I can still clearly remember my history classes at school – not because they were vivid and exciting, but because I found them incredibly dull. I had to sit there for an hour on Tuesday afternoons right after lunch. Although I was interested in the subject itself, classes back then were limited to reading original texts and monologues about the French Revolution. This was the opposite of inspiring to a 16-year-old boy. During class, my thoughts would wander and I'd think about things that were more important to me, like computer games and skateboarding. Sometimes I would even doze off after half an hour of working through the dry reading material. I find it a shame that I learned so little in those periods. The problem was that the teaching was so dry, I couldn't picture what it would be like to actually live in times gone by.
Experiencing the past thanks to virtual reality
As a qualified teacher, I enjoy spending time looking at the teaching methods of the future. It's amazing to think how much more vivid and tangible history classes could be with the use of virtual reality (VR). In the future, it will be possible to travel through time, although not in the way we imagine it right now. New technology will enable pupils to travel to places of historical interest – like Paris 230 years ago, for example – and experience them as they really were. I could dive into the past, too, in order to experience a medieval siege or go into battle with a band of mercenaries – all at no danger to myself, of course. I might go back to the Stone Age or find myself in a time when dinosaurs roamed the Earth. Imagine how terrifying a Tyrannosaurus rex would be if I was wearing a VR headset. Come to think of it, perhaps it would be better to set my sights on a harmless herbivore instead.
Experiencing history as if for real
It would be possible to make history come to life on school trips, too. On an excursion to Augusta Raurica, a settlement from Roman times, the pupils will be able to slip on their augmented reality headsets, wander through the ruins and see what really happened back then. An overlay will link the remains of the buildings with the knowledge of archaeologists and show how the inhabitants lived, how they entertained themselves and what kind of work they spent their days doing. It will also be possible to pick up tools or attend a sumptuous banquet. The result: living, breathing history that 25 pupils can walk through at the same time and become part of – with no alcohol involved, of course.
I am looking forward to the next generation network, which will allow us to do things that are still inconceivable today.
5G: the next-generation mobile network
Swisscom plans to offer 5G throughout Switzerland by the end of the year in cities, the countryside and mountain regions. You can see which areas currently have 5G coverage at www.swisscom.ch/5G.
The increased speed, huge bandwidth, short response time, energy efficiency and capacity make 5G a key technology in many areas of application. It will make things possible that we can't even imagine yet. Look forward to the future with us.