inOne mobile subscriptions
Find the right mobile subscription for your device.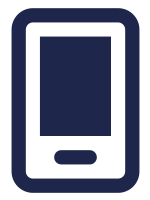 A comprehensive package including hotline, insurance with express repair and additional Swisscom services.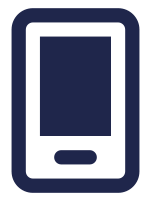 Covers your mobile against damage and misuse following theft.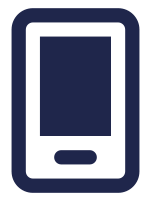 You can either pay for your mobile in one go or in interest-free monthly instalments.
1) Payment by instalments is possible when you take out an inOne mobile basic, go, premium (e.g. inOne mobile go 80.–/mth.) or Swiss mobile flat or light subscription. Excl. activation fee 40.–. 0.– down payment. No interest or fees. The subscription and instalment contract periods are the same i.e. 12 or 24 months. Any rounding difference will be added to the first instalment. Minimum age: 18.

2) Price with subscription on taking out or extending an inOne mobile (e.g. inOne mobile go 80.–/mth.) or Swiss mobile flat or light subscription. Minimum contract period of 12 or 24 months excl. activation 40.–.
3) Promotion available from 19.5. to 30.6.2019 when purchasing an Apple iPhone XS 512GB or Apple iPhone XS Max 512GB when taking out an inOne mobile go or premium subscription, minimum contract term 24 months, excl. 40.– activation fee. Prices shown apply for an inOne mobile (SME) go subscription (80.–/mth). The 'instead of' price is the device price without a subscription.
---
Your advantages with Swisscom
Free delivery
We deliver all our products to your door.
Money-back guarantee
Unwanted, undamaged articles can be returned to us in their original packaging with the sales receipt within 14 days.
Swisscom bill
Rather not use a credit card? You can easily pay for any articles on your Swisscom bill.