Cecilia Akkaya and Patrizia Wiedmer are both mothers and share a management role at Swisscom using job-sharing. How the model helped Patrizia gain more self-confidence and why Cecilia feels less like she has to prove herself twice over as a part-time employee.
Cecilia Akkaya and Patrizia Wiedmer are product managers at Swisscom. They both work part-time – 60% of the week– and manage three people. They have been job-sharing for four years and share tasks between them. They work very closely together as a team. Here, they explain how the model could revolutionise working life for mothers.
How did you start working using the job-sharing model?
Patrizia: Cecilia and I became mothers in the same year and both reduced our hours to 60% of a full-time job. In 2016, we both had our second child. After maternity leave, our line managers approached us and offered us job-sharing projects. We didn't spend too long thinking about it, and only realised how many advantages it has for us once we'd got started.
What has improved as a result of job-sharing?
Patrizia: We both work 60% of the week and can now once again handle bigger, exciting projects that we wouldn't be put in charge of before. Because we couldn't meet deadlines or weren't present at certain meetings, it previously just didn't add up. It's like an upgrade from my part-time job.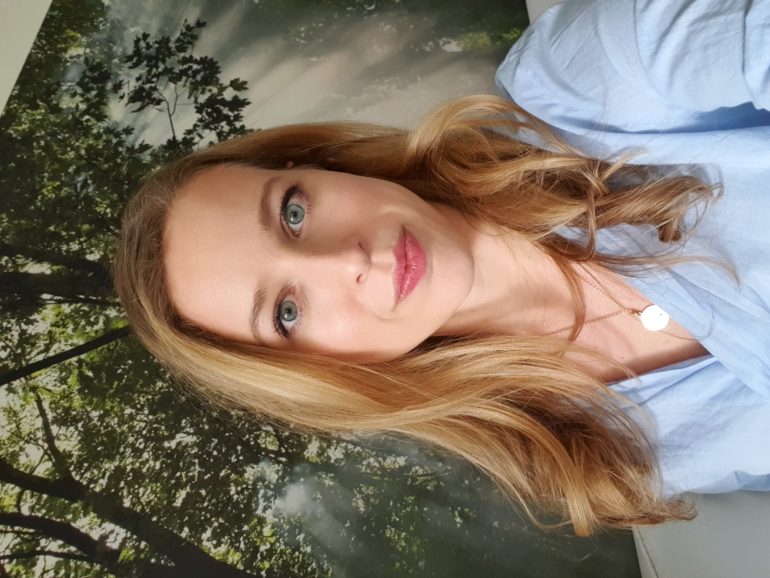 "Cecilia and I are dependent on each other. We are what we are thanks to the other person and thanks to the model."

Patrizia Wiedmer
Cecilia: We complement each other very well and I just do a better job under this model! In the past, when I worked "normal" part-time hours, I very often had the feeling that I had to prove myself twice as an employee. I feel that much less with job-sharing.
And how has the model affected your family lives?
Patrizia: The job is now much more compatible with my family life. For example, there used to be a relevant meeting on Wednesday afternoons. I always had to make sure that the little one had a nap then so that I could sit at the computer. Now I no longer have a guilty conscience on my days off, because I know Cecilia is there, running the show.
Cecilia: My days off are much less stressful than they used to be. Now I can switch off when I'm not at work and really be with my family.
How do you make your collaboration work?
Patrizia: We have a common working day and document everything in OneNote. We clarify important decisions in advance. And we also exchange ideas on our days off from time to time.
Cecilia: I use Patrizia's notes to catch up on things. In the morning, I take the children to the nursery and the kindergarten. I don't start until half past eight, but then I can take over fully.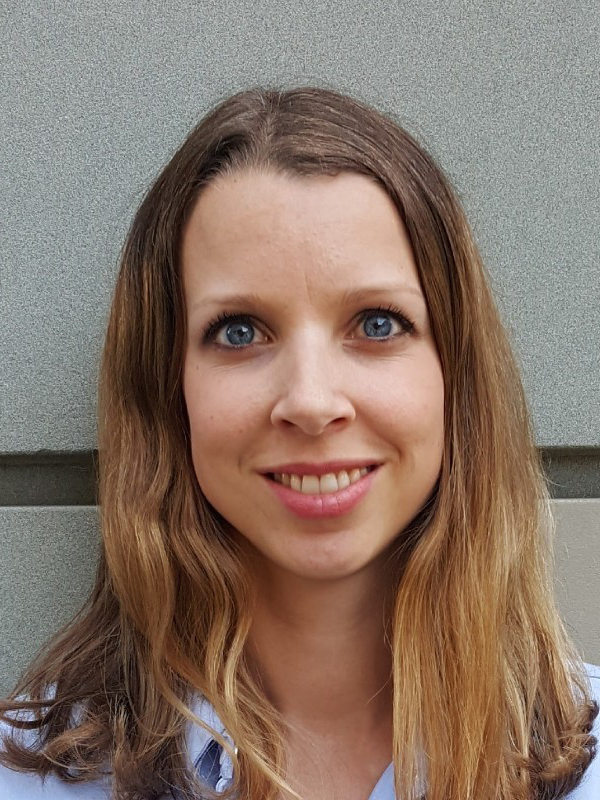 "I enjoy being able to spend
two days with
my children
and still have plenty of responsibility
at work."

Cecilia Akkaya
And on a personal level?
Patrizia: We have been working together for so long that we know what makes the other person tick. I always have the knowledge of what decisions Cecilia would make in the back of my mind and can take that into account. But you have to keep working on the relationship. And sometimes we also have to compromise and go against our own opinion.
How do people react to the way you work?
Patrizia: They're open and curious, and usually longer conversations ensue (laughs). Most people can't imagine how exactly we work.
So how do you work?
Patrizia: We haven't divided up our areas of responsibility. Depending on the working day, one person may be more familiar with a particular topic, but it is important that neither of us is left behind. This is sometimes a bit time-consuming and it takes effort to ensure that the other person is always with you. You have to be aware of a lot of different topics and be able to catch up on them quickly. However, this is where the true potential of job-sharing is revealed. Otherwise, it's simply two part-time positions.
And how do you fit together in terms of personality?
Patrizia: This is the best part: in job-sharing, you get two skillsets for the price of one! Our strengths and weaknesses are very different and we complement each other wonderfully. I adapt to new things very quickly. I very quickly determine how I want to approach something, identify what is important and recognise the connections.
Cecilia: I am perhaps a little more structured, and I then actually put the ideas into practice. And I know who at the company can help us make them work.
Patrizia: The quality of my work has improved a lot through job-sharing, including in its precision. We can also discuss anything we're not certain about together and have both developed greater self-confidence because of the way we work. Our decisions are always approved by two people and we present them to the outside world in a completely different way.
Swisscom distinguishes between different types of job-sharing
The "peer tandem": a part-time job in a specialist or management position to give you more time for yourself, your family or your hobbies.
The "senior-junior tandem": passing on your own knowledge and benefiting from the knowledge of the younger person – this makes succession planning easier.
The "top-sharing tandem": two people share a complex management task with many strategic decisions. In this way, the expertise of two people can be optimally combined.
The "cross-functional tandem": two departments or roles that have the same interfaces. This model exploits synergies.
To whom do you recommend a job-sharing model?
Patrizia: In my opinion, part-time workers with smaller workloads benefit the most. You have to be a team player, able to bring together many topics and handle a high level of complexity. If you want to be an expert in every field, it's not the model for you.
Cecilia: You have to enjoy working together, but also be able to hand things over and let the other person handle it. It's not a model for people who want to make a name for themselves.
Patrizia Wiedmer is 36 and studied media/communication and business administration. She has two children (aged 5 and 7) and lives with her family in Münsingen near Bern.
Cecilia Akkaya is 37, studied business and marketing, has two children (aged 4 and 6) and lives with her family in Zurich.