Working from home has major advantages: you have fewer interruptions, won't bother anyone if you make a call, and don't have to commute. However, poor wifi or a bad desk can make things more difficult. Here are some ideas for how to solve these and other problems in your home office.
1. Use your camera or mobile phone as a webcam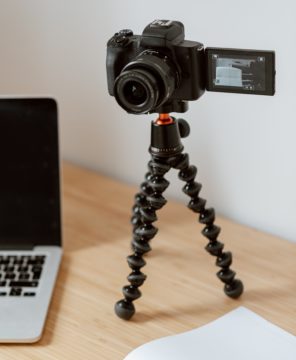 Almost every smartphone can now be used as a webcam, but there are differences between Apple and Android. To establish a link between a mobile phone and a laptop/PC, you'll need to install an app on both devices. Epoccam is suitable for an iPhone, and the smartphone is connected to the laptop via wifi or a cable. DroidCam is suitable for Android, and this app has the same functions as Epoccam. With this software, the laptop accepts the signal from the mobile phone as a webcam. There are also pro versions of these apps, which are subject to a fee. Further, more detailed settings are available in the pro versions, but the free apps are perfectly sufficient to get a better picture.
Things are a little simpler for cameras, but can get expensive because an Elgato Cam Link is needed to fool the laptop and change the webcam. The Cam Link costs CHF 125, but it also provides full video quality and a high data transfer rate.
Tip for Canon users
Canon has replaced the Cam Link with the EOS Webcam Utility Software – free of charge and programmed by the manufacturer itself. The software works in all programs, from Teams and Skype to OCS.
2. Make a laptop stand out of a folder
You can raise the height of your laptop with a folder and a few adhesive dots with a slip-proof surface. This means that you need to look down less often, easing the burden on your neck and shoulder muscles. Increased screen height enables a healthy and comfortable posture at your desk. And your laptop won't be in danger if you knock over a glass of water. You can do the same thing with your mobile phone – for example with a box or a book.
3. Second screen
If you need to edit Excel tables or have several programs open at the same time, a single laptop screen usually won't suffice. A freestanding monitor can make it easier to work. If you don't have a monitor at home, Apple users can use an iPad as a second screen. To do this, both devices must be registered with the same Apple ID. You can then click on screen synchronisation in the tablet control centre and select the MacBook. For Windows users, the Spacedesk software allows you to connect a tablet or even a smartphone as a second screen.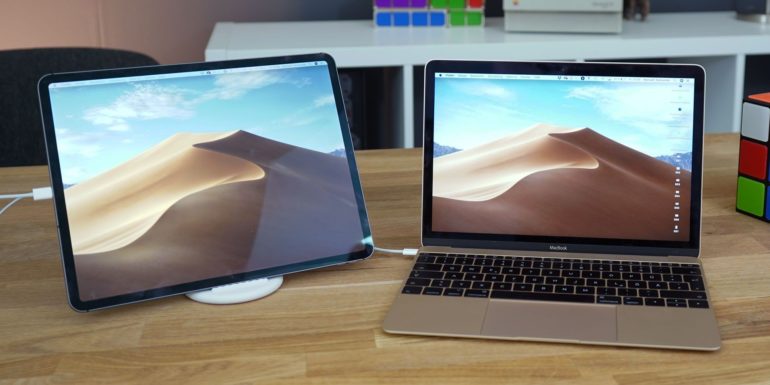 4. Clothes and desk: check!
Do you have an important video call coming up? Then swap your sweatpants for something more formal and tidy up your desk. The more you prepare yourself and your surroundings, the more your thoughts will be on the meeting and not on other topics. Before you start, quickly check your video image. Then the online meeting will be much more relaxed.
5. Communication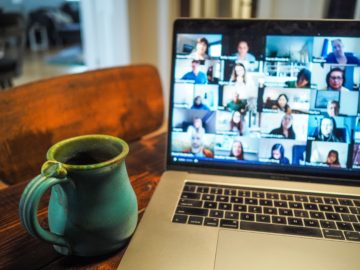 What many people miss when working within their own four walls is the casual exchanges with colleagues. Chat messages and phone calls can't completely replace this, but regular communication fosters collaboration and facilitates the resolution of problems. Communication among your team should be maintained while working from home. As an example, online meetings like a coffee break are a good way to stay in touch.
WLAN-Box 2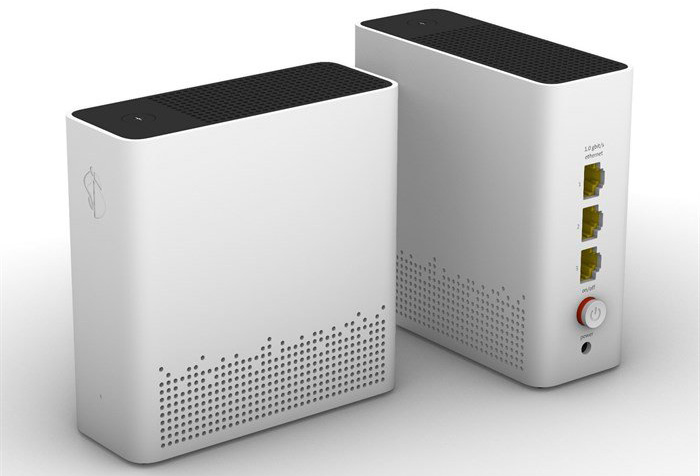 The WLAN-Box 2 lets you expand your home network and gives you a better connection in every room.
6. Tune up your wifi
Nothing is more annoying than bad internet when you're working from home! You need to use your wifi more intensively while you're working, and you also need a good connection during video calls. The signal should reach every room so that you can work flexibly. Depending on your living situation, however, the wifi connection in your home office might be poor because of the distance from the router. Swisscom's WLAN-Box 2 can increase the reach of the existing wifi. The box can be used as a repeater or wifi access point and automatically connects its devices to the best wifi network. At the press of a button, the device connects to the router in its network.
7. Clean your laptop/PC
Dusting your laptop/PC will reduce the volume of the fan and prevent the device from becoming less efficient. Clean the fan and keyboard regularly. In the case of self-assembled PCs, fans can be removed and cleaned separately. Only experienced PC users should open up the casing and remove individual parts; the wrong approach can be life-threatening! In the case of simple devices, a compressed air spray can be used to remove dust easily.