For its fifth time in a row the Swisscom StartUp Challenge brings five Swiss startups to the Silicon Valley for a tailor-made acceleration program. Today is Wednesday, and after a long day in Palo Alto and San Francisco it is worth looking back to three highlights of the first half of the week.
On Monday the five startups, 1Drop Diagnostics, Advertima, Algo Trader, EcoRobotix, and OneSky had the chance to visit Karin Schwab, Vice President and Deputy General Counsel Americas & Global Product and Technology at eBay in San Jose. Under the topic "A look behind the curtains" she presented eBay and gave us a comprehensive view on its various businesses. On a more personal note Karin highlighted some of the differences she encountered working in different business cultures, as she experienced in her different positions in Switzerland and the U.S. Bottom line: Change is everything in the U.S. work culture.
Looking at San Francisco a second highlight was learning about the Swiss representations in the city. Since last year several official bodies are now located under one roof at Pier 17, such as the Swiss Business Hub USA as well as swissnex San Francisco. We learnt what those two organizations do and how the five startups can make use of it. One thing that they already did was diving into the local Swiss community, such as the big event Swiss Startup Summit at swissnex. Besides the five startups three startups from the Dart17 program pitched: Humanizing Autonomy, Nomoko, and Apelab. This was an evening full of swissness in San Francisco.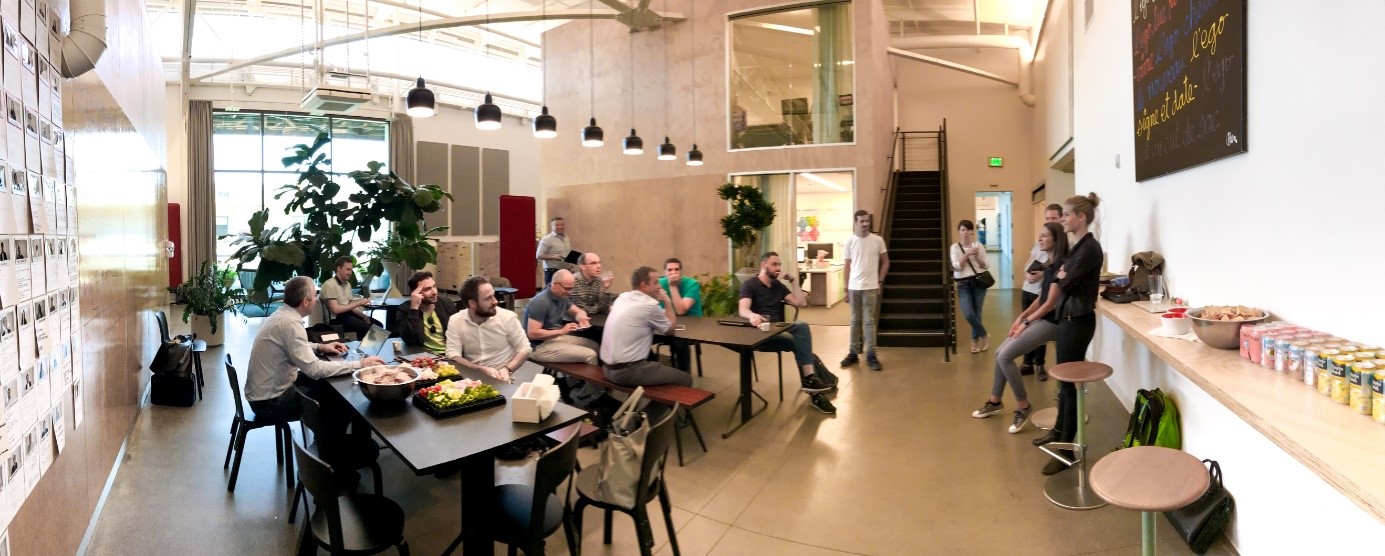 On Wednesday we visited the GSVlabs in Redwood, a global innovation. One part of the morning was dedicated to specific mentoring on topics such as sales and marketing. As the coaches were very experienced in their field the startups were able to get answers right away. At the end of the mentoring session Tommaso Di Bartolo held a keynote on growth hacking strategies and which tools one can use for its business.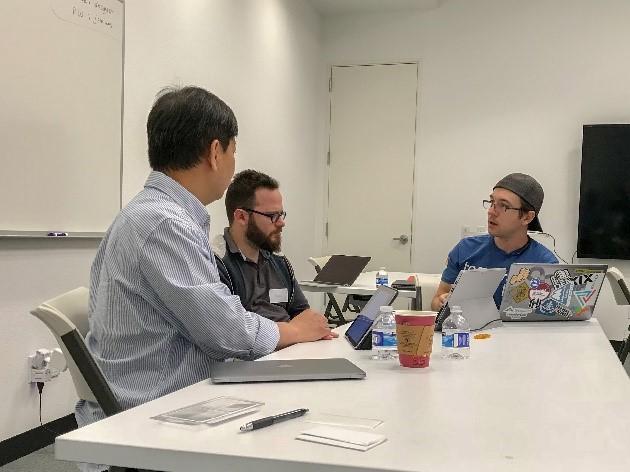 It is mid of week already but there is much more to come. Stay tuned!