Despite her passion for space travel, Nanja Strecker has chosen to keep her feet on the ground: devoting herself entirely to the rising stars of the innovation world, she works with the ESA Business Incubation Centre to support Swiss high-tech start-ups. This year, she will serve on the jury of the Swisscom StartUp Challenge for the first time. Nanja Strecker on innovation, Switzerland as a start-up hub and why people should stop comparing Zurich to Berlin.
Ms Strecker, you manage the Business Incubation Centre (BIC) at the European Space Agency (ESA) in Switzerland. Of course, Switzerland isn't a place that people automatically associate with space travel. What exactly is Switzerland's connection to ESA?
Switzerland is a member of ESA, the European equivalent of NASA. At the turn of the millennium, ESA opened the first Business Incubation Centre in Holland, with the aim of making space technologies commercially usable on Earth. Similarly, there are innovative applications used down here on the ground that can be incorporated into space travel. The aim of the Swiss-based BIC is to help create high-tech jobs in Switzerland and enable Swiss companies to occupy further niches in the space technology sector. Switzerland produces atomic clocks and made Apollo 11's solar wind sails for the first moon landing, but the country still has lots more to offer the modern space industry.
What role does the Swiss BIC play for ESA?
Our structure, and the opportunities that result from this, mean that we're almost an ESA BIC 2.0, as it were, making us a strategic model for ESA. In contrast to the BICs in the other countries, we are set up as a virtual incubator, spread across a geographical area. The bimonthly meetings in the Impact Hub enable start-ups to discuss their ideas with each other, which has been very well received. In addition, ESA BIC 2.0 offers start-ups more money (EUR 200,000, to be precise), and we have an extremely large and attractive network of partners who help our start-ups with technological issues and business matters. This is very much appreciated by the start-ups.
You have lived and worked in the USA and Germany, among other places, and also have a doctorate from the University of Graz. What path led you to your job today?
That's right, I've now lived and worked in 13 countries. I have a passionate curiosity for new things: creativity has always fascinated me. I'm not afraid of technology or of working closely with technical innovations. I was definitely influenced by my father, who was a businessman in the technology sector, as well as by my degree in industrial engineering. After that, I specialised in innovation management during my first job at a management consultancy, and then focused exclusively on this topic as an innovation manager at Constellium.
At my current employer, ETH Zurich, we applied for the Swiss BIC in spring 2016, in collaboration with an excellent consortium, and were awarded the contract in the autumn. We'd got the ball rolling with our first start-ups as early as January 2017. My innovation experience from previous jobs, my language skills and the fact that I'd worked with Constellium at the EPFL Innovation Park in Lausanne certainly helped. I've always kept an open mind towards opportunities that have arisen in my career – such as the ESA-BIC application for Switzerland.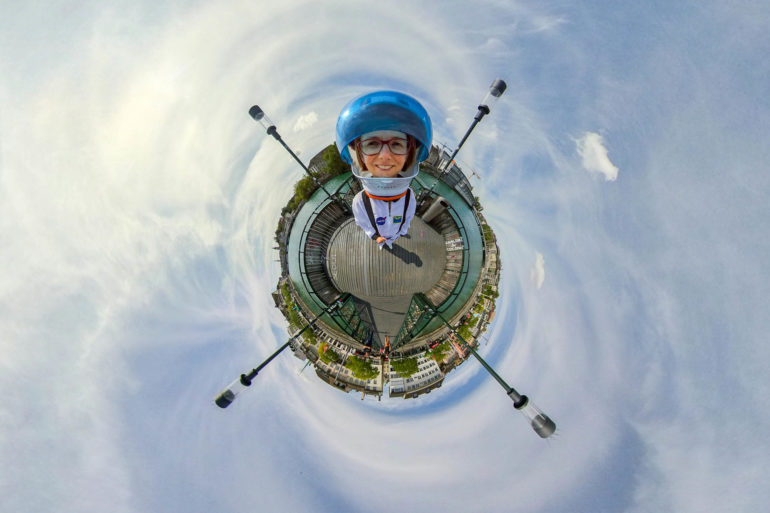 And after all that, you've now ended up in Switzerland. How do you rate this 'start-up planet' compared to other countries?
Thanks to its universities, Switzerland is at the top of the class when it comes to high-tech start-ups, along with the USA and Israel. University spin-offs, in particular, have a good reputation here, and they often result in respectable start-ups with good chances of success.
Not every country has an ETH Zurich or an EPFL Lausanne: these universities give rise to lots of companies (spin-offs) – especially high-tech and B2B start-ups that are relevant to our programme. This sets the Swiss start-up scene apart from Berlin, for example. This city is a major European start-up hotspot that people compare with Zurich time and again. Berlin is primarily home to B2C start-ups, and when it comes to technology, the city is primarily focused on the software sector. If you absolutely had to make a comparison, I think likening Zurich (and Switzerland) to Munich would make more sense, since the latter also has good connections to a university that is highly renowned in the high-tech sphere (TU Munich).
Thank you for these kind words about Switzerland. Can you elaborate on this comparison with the USA and Israel?
Lots of tech founders in Switzerland are complete nerds – and I mean that in the best possible way! In other words, they have an excellent understanding of their own technology. When it comes to tech, investors place a lot of trust in things coming from ETH Zurich and EPFL Lausanne. However, when it comes to communication, marketing and sales, Switzerland lags behind the USA and Israel. There, founders do a better job of selling themselves. Some of this is down to cultural differences. From a purely technological standpoint, Swiss high-tech start-ups are in no way inferior to the Americans and Israelis.
Another indicator that Switzerland is valued as a business destination is the fact that US companies invest in the country and have a presence here – such as Google, Microsoft and Facebook, to name the best-known examples.
You have a PhD in Innovation Management. But what does innovation actually mean?
To put it briefly, innovation is a new development that generates economic value. This can be added value, such as increased turnover or profit, or it can take the form of a reduction in costs. A technical improvement alone does not represent an innovation if this added value is missing. And it is by no means just start-ups that are innovative: innovation also takes place in established companies. These companies may focus more on step-by-step developments and then look to start-ups or universities such as ETH Zurich for significant and disruptive innovations.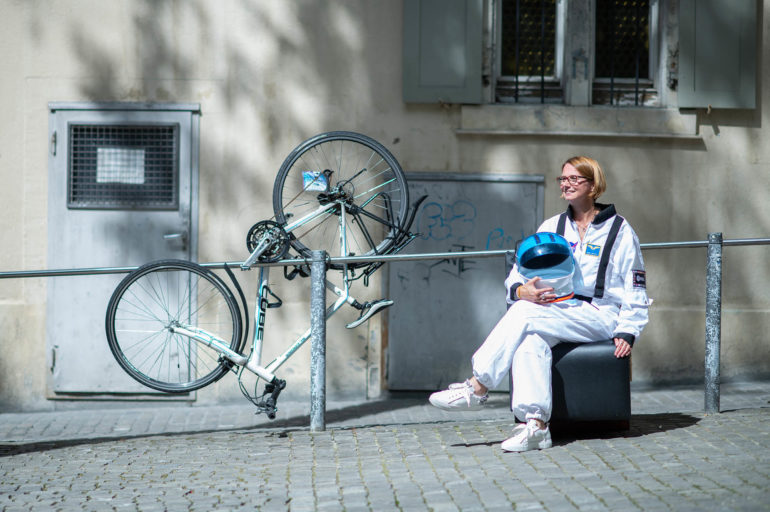 How do you identify innovative start-ups, whether in your work at the BIC or during your upcoming service on the jury of the Swisscom StartUp Challenge?
In most cases, we have already had some form of contact with the start-ups applying to us. In these instances, we always ask them to tell us what is innovative about their idea at an early stage. At the BIC, the range of ideas is far too broad for us to always be able to assess the innovative content of a concept ourselves. Often, the subject matter is also very complex. This is why we have established links with experts at ESA, our partners, and so on, who can help assess the start-ups and their innovations for us. It's also something we discuss within the jury, which is made up of various experts we can rely on, with many years of experience in the field of innovation and start-ups.
Swisscom StartUp Challenge
On Thursday 22 August, the jury will decide which five Swiss start-ups from an initial pool of more than 230 applicants will be allowed to travel to Silicon Valley with Swisscom for a Business Acceleration Programme. Get an overview of the ten finalists.
What is particularly important to you when assessing start-ups?
What matters most to me is a start-up's business potential and its chances of success. The composition of the start-up's team – both in terms of the people and in terms of their expertise – is also important to me. This isn't always evident on paper, but becomes particularly apparent when they give their pitch in front of the jury, and during the subsequent Q&A session.
Start-ups generally approach the BIC with technical innovations, letting profitability take a back seat. Our jury has frequent discussions about the merits of technical innovations versus business potential, and the composition of the team. In the past, we have excluded start-ups if we thought that they weren't innovative enough or if their team was unable to win us over.
What are you looking forward to, as a member of the Swisscom StartUp Challenge jury?
I find it interesting to see how other people support start-ups, and how they organise juries. You never stop learning and there's always room to improve your own programme. We also benefit from having a Swisscom representative on our own jury, so I'm happy to return the favour. And it's always a pleasure to fill your lungs with the breath of fresh air that start-ups generate.
Nanja Strecker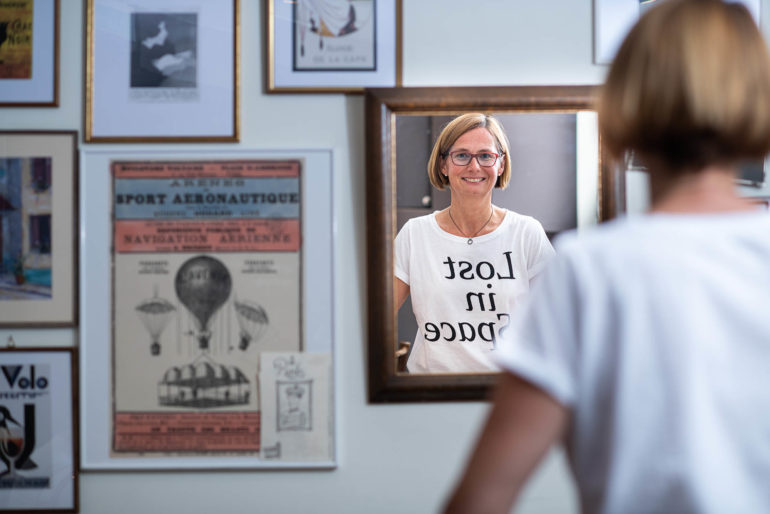 After graduating from the Karlsruhe Institute of Technology (KIT) as an industrial engineer and earning her doctorate in Innovation Management in Graz, Nanja Strecker took up a position as head of the 'Innovation Cells' innovation unit at Constellium (formerly Alcan and Alusuisse), a manufacturer of semi-finished aluminium products, located at the EPFL Innovation Park. In 2015, she took over as project manager for the Innovation Park Zurich at ETH Zurich. She has also headed up ESA BIC Switzerland since 2016. This year marks the first time that Nanja Strecker has been a member of the jury for the Swisscom StartUp Challenge.
Cover image: In her youth, Nanja Strecker was a roller skater and figure skater.