Coffee connoisseurs are hardly in short supply. One who has completely devoted himself to the subject is Benjamin Hohlmann. The 34-year old is a barista, an award-winning sensory analyst, an SCAE trainer and an entrepreneur. In January 2017, he established Kaffeemacher GmbH, the company that now runs the Academy of Coffee-Making and Café Frühling.
We visit Benjamin Hohlmann at his place of work, the Academy of Coffee-Making in Münchenstein. The well-lit room smells strongly of freshly roasted coffee beans. When it comes to coffee, Benjamin Hohlmann is in his element. He is obsessed with coffee: "I sometimes get a bit carried away when I start talking about it", he grins. "Just tell me when to stop." At his Academy of Coffee Making, the German-born coffee expert offers basic and advanced coffee-related training courses for professionals and private individuals. The range of courses covers barista training, latte art, sensory skills and much more besides. More than 500 people a year come to learn how to get the best out of their coffee machine, for example, "because an expensive machine doesn't make good coffee on its own." In all his business activities, one thing is more important to Benjamin than any other: he wants people to discover the potential of coffee. Coffee is not just a source of caffeine, but should be seen as a profession in itself. For Benjamin Hohlmann, it is both an object of tremendous fascination and a high-value field of expertise, which is why he passes on as much of his knowledge as he can.
"I love the challenges that come with owning a business."
The 34-year old discovered his passion for coffee after spending his mandatory period of community service in Bolivia, where he visited a coffee plantation for the first time. After returning home and working for an NGO in Basel for a while, Hohlmann, who had originally studied law, changed his career path at the age of 24 by joining the "Unternehmen Mitte" coffee house in Basel. In 2010, he became a partner and general manager, and began working on the Academy of Coffee Making as a side-project. At the start of 2017, he followed his entrepreneurial instinct, left the coffee house after ten years' service and founded a limited company to take his project to the next level. Such a move was a challenge from both a personal and a professional point of view. However, Benjamin Hohlmann embraced it, viewing the move into self-employment as a way of exploring uncharted territory and trying out even more new things. "It's great to have the freedom to develop Kaffeemacher GmbH the way I want."
Attached to the Academy of Coffee Making is its subsidiary company, Café Frühling. In a pleasant location in Kleinbasel, the café is a place for experimentation, where unusual coffee creations are composed and sold. It is run by Benjamin's younger brother, Felix. Although the brothers share the same passion for coffee, their responsibilities are clearly separate.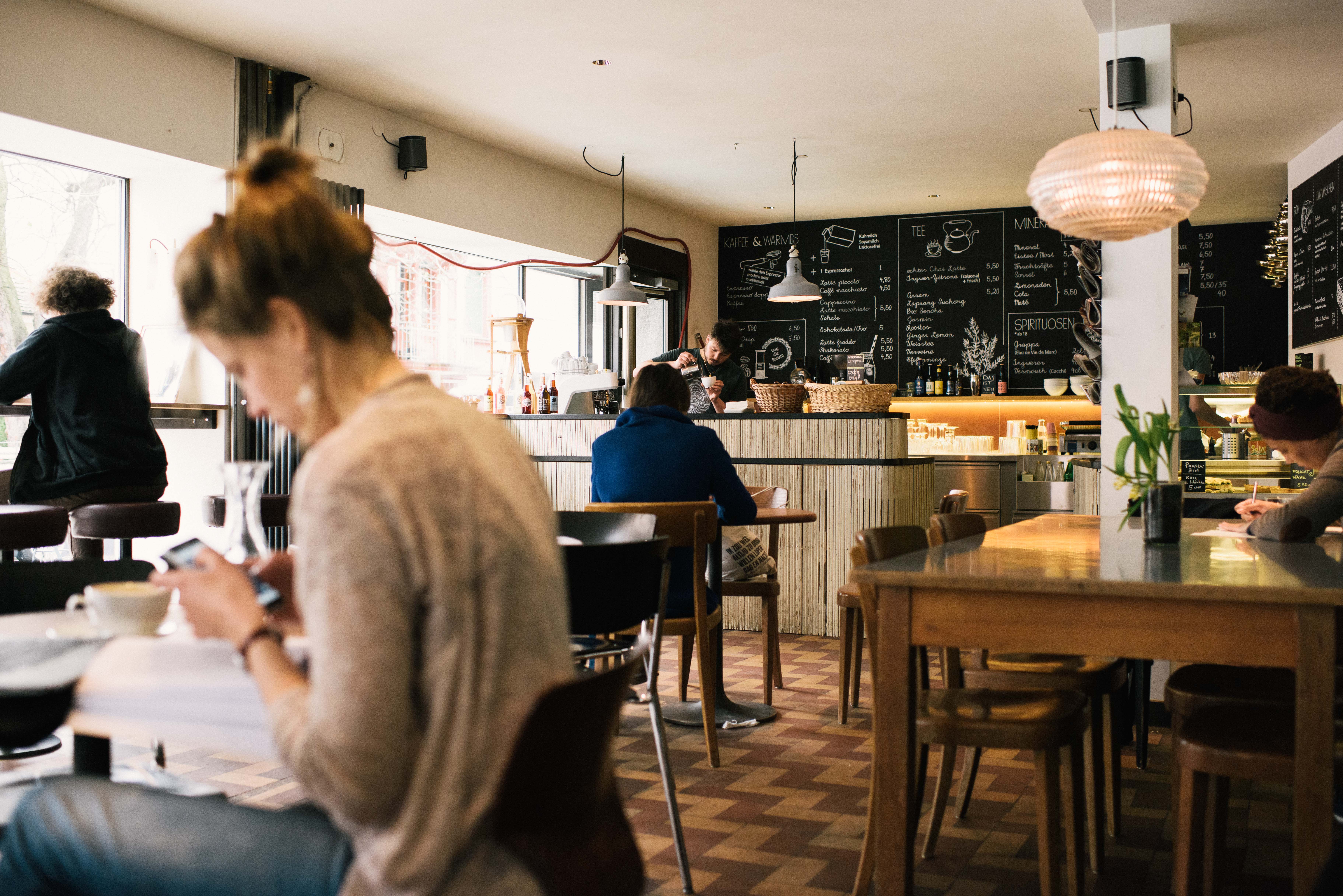 Coffee as a bribe
The law graduate's knowledge of legal matters came in useful when he founded the company: "At least I can understand the contracts I'm signing." He overcame some minor administrative difficulties by using coffee as a 'bribe'. "Coffee is simply a wonderful talking point, and it makes certain processes easier," he laughs. So soon after founding his company, Hohlmann does not yet have a typical working day, but he is more than happy to describe what his ideal day would be like. It starts at 7.30 a.m., when he takes his daughter to kindergarten, before tasting all the coffees roasted the previous day. He then provides personal training and advice to café owners and staff. Although Benjamin Hohlmann's work with coffee is extremely varied, he also spends a lot of time at his desk, writing e-mails and talking to employees and customers. On training days, he teaches all day – these days are long, but enjoyable. He also travels a lot, either to competitions or scouting for new, high-quality coffees from all over the world.
The ten staff members of the Academy of Coffee Making, some of whom are self-employed, have already knitted into a committed team: they all worked for the business while it was still in its project phase. However, now the new company has been officially founded, it needs a structure to enable it to operate professionally and independently. Creating stable structures in which his dynamic team can fulfil its potential is an important priority for Benjamin Hohlmann. He is happy to take on new responsibilities such as accounting, an area in which he is also keen to use smart, pragmatic solutions.
Although new beginnings are always exciting, Hohlmann is already looking forward to a time when some kind of daily routine kicks in. A time when, rather than pension funds and other administrative matters, he can devote himself once again to his favourite subject: coffee.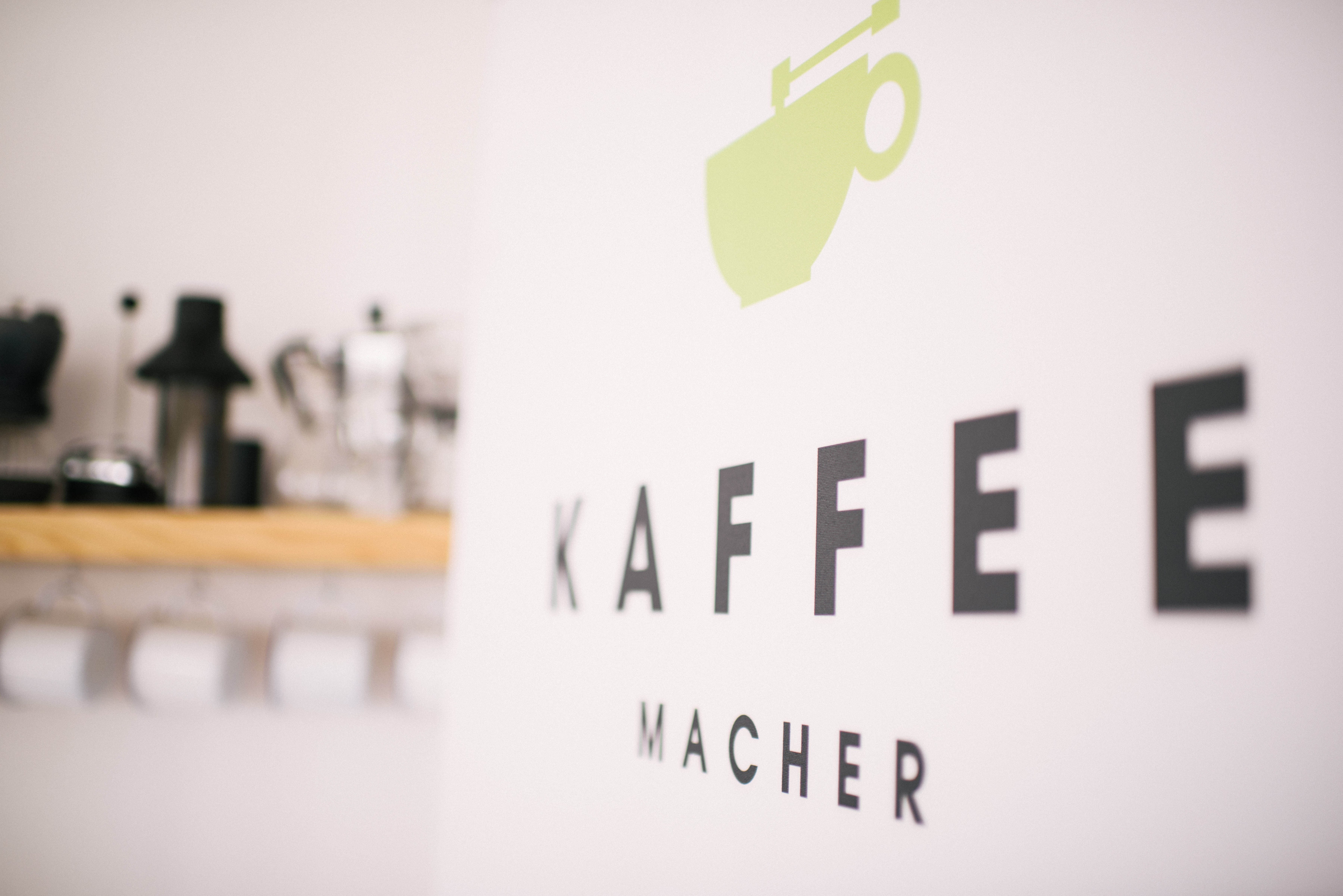 Nowadays, whenever the 34-year old visits a café, he is always liable to lapse into analysis mode as he drinks his coffee. "But you mustn't drink the whole cup", he jokes. "Besides, it's an important reality check and it shows us how much work lies ahead for our team." He is looking forward to the challenge – as well as to the forthcoming World Coffee Championships in Budapest, in which he will represent Germany in the Cup Tasters category, and business trips to the coffee-growing regions of Nicaragua and Mexico.
Coffee-makers rely on Swisscom solutions

Start-up founder Benjamin Hohlmann says:
"I wanted to transfer some existing Swisscom contracts to the company's new premises, so I contacted Swisscom about it. Since I was founding a new company, I was put in touch with the start-up division, who gave me highly personalised support. I had a very open and friendly discussion with my adviser, Birgit Ketterlé, who gave the impression that it was really important to her that we should receive good advice. We had a lovely chat, in which we didn't just talk about my communications solution, but about coffee as well. It's great. Coffee is an everyday topic of conversation."

StartUp adviser Birgit Ketterlé says:
"I could almost smell the coffee through the telephone when I was talking to Mr Hohlmann. I always enjoy my work as a StartUp adviser. By asking specific questions, I can help people who are starting a new company to find the best business solution for their needs. I did so for Mr Hohlmann. It's a pleasure to take responsibility for the customer and to be able to give them the security of having a designated contact person, which is something they value very highly."