autoSense is one year old. How are the ratings for the app? What goes into finding a balance between product development and sales? Is it enough for a start-up company to have the backing of major shareholders? An interview with CEO Jaap Vossen.
autoSense is a subsidiary of Swisscom (Switzerland) AG, AMAG Group AG and Zurich Switzerland*. The company develops and offers intelligent vehicle networking services for private individuals and fleet managers.
Jaap, you launched autoSense one year ago. What has been your number one highlight in the past year?
My number one highlight happened exactly one year after launch, on 4 June 2019. That's the day when the autoSense fuel app made it to the top 10 in the App Store!
Wow, that's a huge achievement! How did you manage that?
With the right idea and with teamwork, passion and stamina. The established brands Swisscom, AMAG and Migrol also certainly helped us to quickly gain recognition.
Is there any other news from your 'garage'?
Sure! We now have three shareholders: Swisscom, AMAG, and now also Zurich. The app already provides users with access to offers from six service providers, including Migrol Fuel, where customers can make cashless payments at the pump. We have more than 70 business customers who use autoSense for fleet management. And, just recently, the Swiss tax authorities recommended using autoSense's digital logbook for tax returns.
There really is a lot going on! Does this mean you have achieved your aims?
For the most part. For private customers, we have exceeded our targets in terms of app downloads. The same goes for fleet management customers, thanks mainly to the great deal of interest shown by SMEs. But I would have liked to see faster progress in the area of partner services. After all, our goal is to build a local ecosystem: Swisscom connects the car, and the partners provide their services in the app.
What are the challenges when it comes to building an ecosystem?
Worlds collide: the partners we are trying to attract are often companies with billions in sales on established markets. We, on the other hand, have a broad-based business model that is open for all brands and service providers. They have well-established processes; we are highly agile. As a result, we need to find common ground, and that can take time. Moreover, co-innovation is extremely complex, not least due to the IT interfaces. Parallel management of many different projects is also a question of resources.
And how do you respond to the challenges of co-innovation that you mentioned?
We try to lower the hurdles, for example in terms of IT — or also by developing lean solutions and not aiming to create a perfect product from day one. And we no longer develop everything ourselves. Instead, we involve our partners by providing them with access to the interfaces for further development of the app.
You now have the support of strong investors. Are their financial resources and networks the main reasons for your strong market position at the moment?
I don't see it that way. After all, no one was waiting for our offer. We had to prove that we can provide value for our customers, and in turn also for our shareholders. Furthermore, in the areas of marketing and communication in particular, we are working with limited resources and focussing on highly targeted measures such as social media, SEO and direct media contacts. Selling through AMAG also helps us, of course. But it's up to us to train our sales staff and get them excited about the product.
Sales is a crucial factor. What have you learned in terms of sales in the past year?
We have underestimated the complexity. We were too focussed on developing a ready-to-use product. At the same time, the way that you launch a product on the market plays a major role. A successful launch involves a whole slew of different aspects: positioning, points of sale, logistics, sales incentives, marketing communication strategy and much more. In hindsight, we should have planned the launch more quickly and not solely focussed on the product.
At the same time, you can't neglect product development — how do you balance the two?
Exactly. In addition to the value that a product needs to offer a customer, sales is the factor that determines whether you succeed or fail. But you also need to keep existing customers happy. So do we focus on attracting new customers or do we put out a newsletter for our existing customers? Do we rely on sales through AMAG or do we start by professionalising our own online sales? Do we focus on the project pipeline or life cycle management of existing services? These are everyday questions in a start-up. And there is no right or wrong answer. Even though most of our decisions are based on data, I always come back to my gut instinct.
What other challenges are you facing at the moment?
The team has grown immensely — from 5 to 15 employees – and, as I said before, the number of customers has grown rapidly as well. For this reason, we need more professional structures and processes. Another challenge: We need to integrate customer feedback into product development in a more targeted manner. Our customers know exactly what they want and the ways in which we can improve the product. However, we get this feedback through a wide range of channels: Facebook, email, calls to the Support Team, or in face-to-face discussions with the customer. We want to find a more systematic way to classify, group and evaluate this feedback and also to integrate it into development.
Last, but not least: what can autoSense customers look forward to in the future?
In the area of insurance, there are some exciting developments in the pipeline that will help keep more money in our customers' pockets. By the end of the year, AMAG's independent dealers will also join us — that's more than 300 garage owners who work together with AMAG. And Zurich will provide its first service on the app before the end of the year.
*Subject to approval by the Competition Commission
About autoSense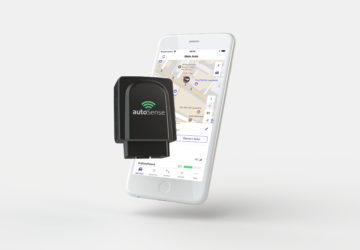 autoSense is a subsidiary of Swisscom (Switzerland) AG, AMAG Group AG and Zurich Switzerland. The company offers intelligent car networking services for both private individuals and fleet managers. An app and an adapter provide the vehicle owner with a digital assistant for their car — regardless of whether it's new or used. The standard package includes a digital logbook, remote diagnostics, and warnings when your fuel level or battery charge is too low. The platform is open to interested partners and is being continuously expanded with new and exciting offers. autoSense already offers the following partner services: cashless fuelling at Migrol, AMAG garage services, Totalmobil! roadside assistance, the AMAG Leasing reward system, a used car warranty and extended warranty from Volkswagen Financial Services, and a digital assistant for student drivers and driving instructors from fahrschule.ch.