Data is scattered across different applications. Processes and repetitive tasks keep on requiring manual work. The error rate increases, and so does employee frustration. Low code helps you digitally transform and improve these processes – without in-depth programming knowledge. An insight into Microsoft's Power Platform.
If you look closely, you'll find them in every company: inefficient processes, forms with media disruptions in data processing and repetitive routine work. In addition, information is distributed across several systems, making it hard to keep track. Situations like this are ideally suited to slowing down morale and efficiency. And the costs have the last laugh.
Low-code platforms can help. They make it possible to digitise and simplify processes and automate repetitive work. Only limited IT expertise and programming skills are required. Instead of writing complex code, employees use graphical tools to click together processes to create an application. Excel-like formulas control the program logic and, for example, combine information from different data sources to create a catalogue application. This can be used in a web browser, but also on a tablet or smartphone. The idea here is that as 'citizen developers,' employees optimise and automate inefficient processes themselves. In a way, this means digital transformation for everyone.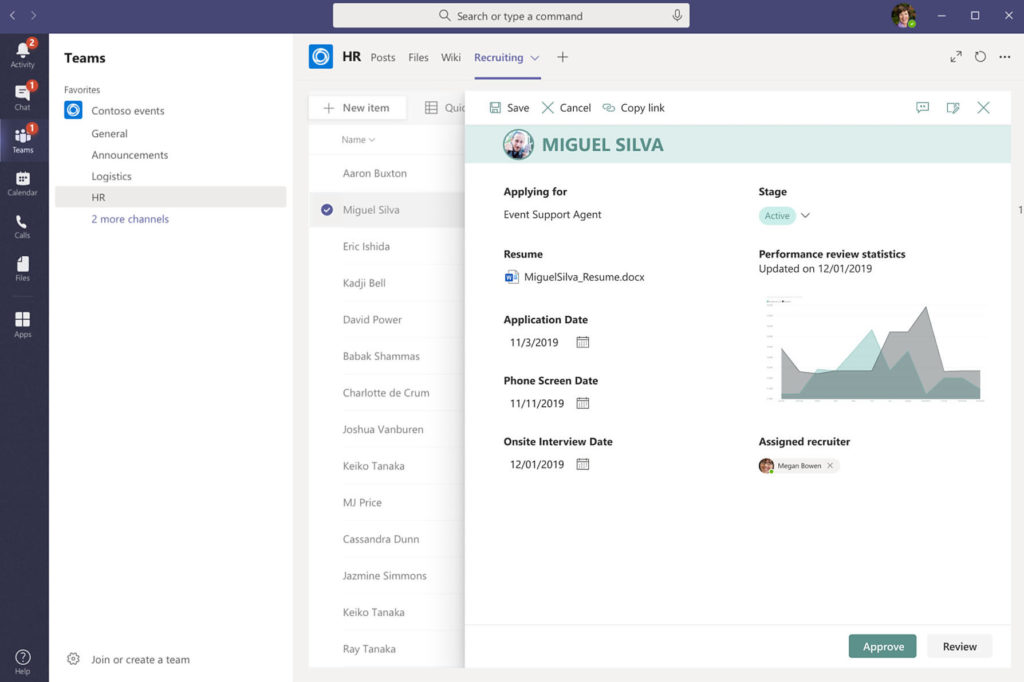 This approach is so appealing that market research company Gartner predicts a boom: by 2025, 70% of in-house applications will be developed on low-code platforms. This represents a three-fold increase compared to 2020.
Optimise processes with low-code apps
Low code allows companies to optimise and digitise their processes. Two examples from the network infrastructure company Cablex demonstrate how. This Swisscom subsidiary has used Microsoft's low-code environment to develop Power Platform, an application for ordering work clothes. This app digitises and automates the process, eliminating many sources of error. Thanks to another low-code app, network installers can quickly report completed work. Thanks to photos and image analysis using artificial intelligence, experts are immediately notified of any errors in the installation and can quickly rectify them.
In both cases, the apps digitised and improved existing processes. This is precisely where low-code applications come in handy: automation and optimisation of existing processes based on existing systems and data. In a sense, low-code is the assembly line that optimises manual processes as digital workflows.
Requirements for low-code apps
The development of these applications requires dedicated employees who want to embark on this kind of 'adventure'. And an IT infrastructure that allows apps to access various data and applications over the Internet. Software-as-a-service and cloud platforms are therefore the ideal prerequisites for the widespread use of low-code applications.
Microsoft's Power Platform, for example, uses the diverse capabilities of Microsoft 365. An entire ecosystem has developed on this basis. These include Power Automate as a conductor for digital processes, Power Apps for smartphones, the web and Microsoft Teams, Power BI for visualising data from different sources and Power Virtual Agents for building chatbots for Microsoft Teams. At the heart of this ecosystem is Dataverse, which as a data pool makes information available from various sources, whether from Excel files or the in-house CRM and ERP system Dynamics 365.
Also read: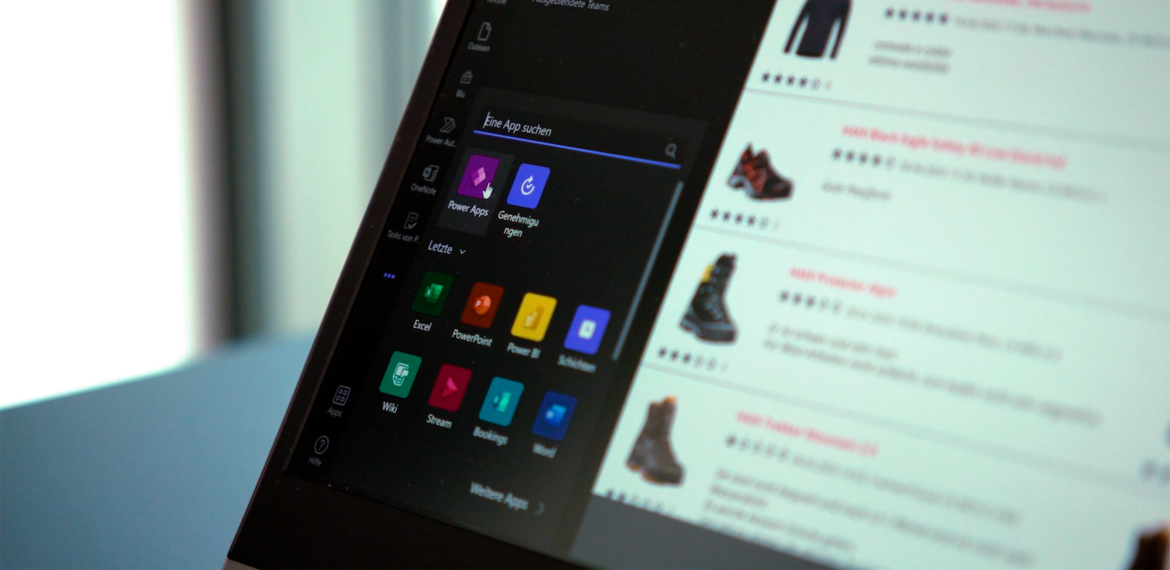 Low code in practice: save time with automation
Low-code applications simplify and digitise business processes. These applications not only use existing data, but also rely on artificial intelligence. Two real-world Power Platform examples.In…
Most low-code platforms prefer to operate in their own provider's environment, but also integrate third-party applications via interfaces. For Microsoft, the connections to the outside world are called connectors. Several hundred exist at present, and the number is increasing. And you can also develop them yourself. Power Platform uses these connectors to control systems as diverse as Salesforce, Jira and SAP.
Getting started with low-code programming
Many companies have already cleared the first hurdle on the path to Microsoft's Power Platform: business licences from Microsoft 365 are sufficient for basic use – and, above all, for testing purposes. Depending on the scope of features and the connectors required, additional licences may be necessary. For Power Platform projects, however, what is more important than licence fees is that the citizen developers can allow time for implementation.
Perhaps you already have specific ideas that you would like to implement? Think about everyday situations in your immediate environment that definitely have room for improvement and are suitable for getting started. Perhaps you would like to automatically evaluate the workload of the sales force and display it on a dashboard? Or replace paper processes in production? Wherever data is collected and transported, there is often a use case for Power Platform.
Trying it out is a viable way to learn low-code 'programming'. Power Platform is documented in detail online. Useful resources include Microsoft online courses and certifications and the community. However, the trial and error method has its downside. The project might fizzle outdue to a lack of time, the person might be unable to implement the project, or the project might take on a larger scale. Low-code applications also raise questions about security, data protection and governance.
An uncontrolled proliferation of such solutions is hardly the goal. That's why it's worth taking a planned and targeted approach to low-code projects. Professional support will help you get started and integrate low code into your existing infrastructure. You will also benefit from experience and best-practice approaches. Mistakes are part of learning, but you don't have to make every mistake yourself.
Regardless of what you do, you can achieve the best results with employees who are motivated to optimise processes in their environment. Empowering and supporting these employees will bring you the greatest benefits as a company. Then everyone gains: employees in motivation, and the company in efficiency.
How to get started with Power Platform
Would you like to benefit from an increase in efficiency in your company and are looking for a suitable introduction to the Microsoft Power Platform? Benefit from our advice and our comprehensive know-how.
Learn more about the history and benefits of the Cablex apps, as well as the obstacles encountered in their implementation. Take a look behind the scenes!