The 2018 Swisscom StartUp Challenge is up and running. More than 250 start-ups are vying for a spot in the business acceleration programme in Silicon Valley – and for an investment by Swisscom Ventures. What is essential? Stefan Kuentz, who accompanies the start-ups on their trip to the Valley, provides insight into Swisscom's investment criteria.
The Top 10 for the Swisscom StartUp Challenge 2018 have been announced!
These start-ups are vying for a spot in the business acceleration programme in Silicon Valley and for a venture investment by Swisscom:
Stefan, you're the Investment Director at Swisscom Ventures. In previous StartUp Challenges, you invested in companies such as Geosatis

,

Ava and NanoLive. As in previous years, you will accompany the start-ups on their trip to the Valley, which allows you to thoroughly examine their business models. Which factors need to be in place for you to invest in a start-up?
Our primary focus is on companies that have already earned their first spurs. This means a product must exist that has been tested with customers, and the company should have earned or be close to earning initial revenue. We should also not be the first investors in the start-up. Swisscom Ventures generally invests in Series A rounds, and in specific cases also in B, C or seed rounds; we then continue as an investor in future rounds. We usually participate with other investors, preferably with other venture funds or corporate venture capital funds.
When we come on board, we want to guarantee more than just funding. As a strategic investor, we offer support through our international network and expertise, and also provide access to our technical infrastructure and distribution channels.
Swisscom StartUp Challenge
The Swisscom StartUp Challenge offers Swiss high-tech start-ups in the early and extension stage with international growth ambitions an exclusive opportunity to take part in a business acceleration programme in Silicon Valley.
What does Swisscom Ventures focus on when assessing a start-up?
The founders, the CEO, the management team – the people are the decisive factor for us. What we look for is collaboration with creative, talented and courageous entrepreneurs. We look for people who have something special and who want to achieve the extraordinary; for those who never give up on their dreams and attract other talented individuals, and do everything it takes to be a major success. It is also important to us how the company has developed since its foundation. What are its aspirations, milestones and setbacks; who are the door openers? And of course we are interested in the technology: is it innovative and disruptive enough to hold its own against international competition?
How do start-ups benefit from your investment?
That can be demonstrated best with a particular case: in August 2013, Swisscom invested in KeyLemon and was also involved in its 2015 and 2017 financing rounds. Swisscom TV product management was impressed by the company's speech recognition system, which recognises the Swiss dialect, and integrated it into its TV remote control. That had a very positive effect on KeyLemon's revenue. In 2018, KeyLemon was acquired by AMS.
What kind of investment volume are we talking about?
Since our foundation in 2007, we have invested a total of CHF 100 million in start-ups. We have now increased our annual capital expenditure to CHF 30 million to CHF 40 million. That was possible thanks to a new fund of about CHF 200 million financed in part by institutional investors. The amount we invest in a particular start-up depends on the stage and financing round. At an early stage, the amount might range from CHF 500,000 to CHF 5 million. On average, a financing round is between CHF 2 million and CHF 3 million. Over several rounds up to an exit, that can add up to CHF 20 million.
Which milestones in recent years make Swisscom Ventures particularly proud?
Since 2007, we have invested in more than 50 start-up companies in IT, digital media and telecommunication, with roughly half in Switzerland. Switzerland is a very attractive country for venture capitalists, particularly in the field of ICT. And commitment to Switzerland's innovation landscape and to the digitalisation of our country is one of our main priorities.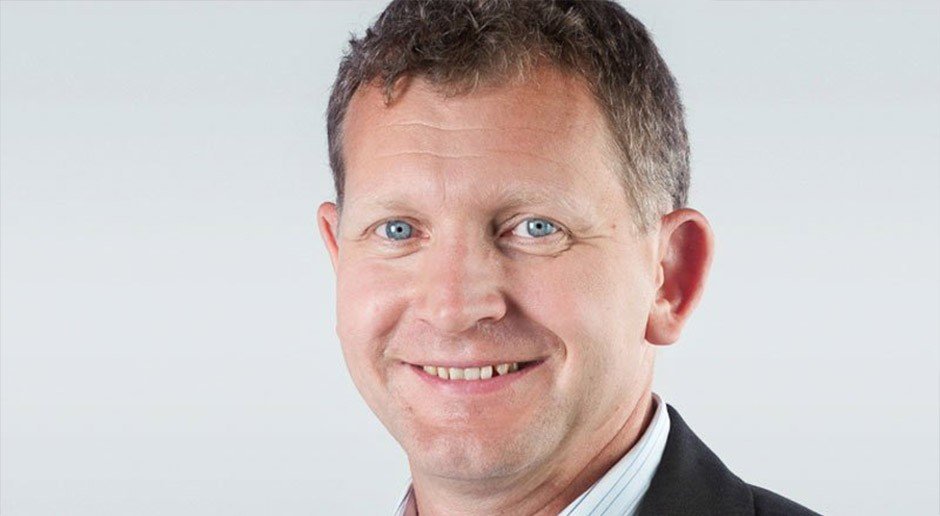 In recent years, we have been the most active venture capitalist in Switzerland across all sectors in terms of deals. According to ratings, we are also the second most active venture capitalist among telcos worldwide. Our current portfolio includes 32 companies. Four of them were ranked in the Top 10 of the Swiss Top 100 Start-ups 2017. We were naturally very pleased by that! We have also been successful with our exits: so far, we have disposed of a total of 18 portfolio participations, including two on the Nasdaq. Two-thirds of those divestments generated a positive return for Swisscom.