How can founders reach potential partners and customers when trade fairs and meetings have been cancelled? We asked start-up experts Jeremias Jurt and Mattia Piccoli about the mindsets and tools that support young entrepreneurs with virtual networking.
Talking to a screen instead of face-to-face with a real human – currently, much of our contact with others is digital. What consequences does this have for founders?
Jeremias Jurt: Anyone who has already set up a small network of investors and customers can live with the situation. But it's difficult for those who only recently set up a business and are currently looking for financing opportunities. Investors are interested not only in the product and business plan, but also in the team and how it presents itself. In this context, gestures, body language and overall presentation are crucial – and those things are hard to experience virtually.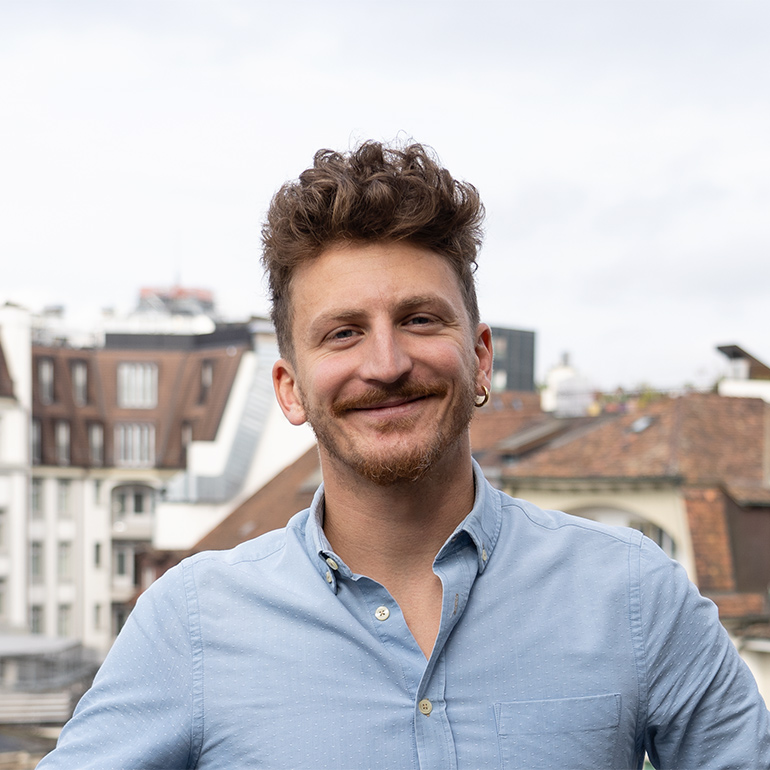 Jeremias Jurt
is Head of Start-Up Programme at be-advanced, a network agency that offers innovation coaching and advisory services for start-ups. In this role, he supports young start-ups in the Bern innovation ecosystem. Jurt holds a master's degree in management from the University of Fribourg.
Mattia Piccoli: One positive, on the other hand, is that networking is now often more targeted. Instead of going to an event without a great deal of preparation and just looking around – which takes time and is not particularly efficient – founders now have to think much harder about their networking activities. Meet-ups, webinars and Q&As have proved to be popular online networking tools. Founders can take part in such online events or initiate them themselves.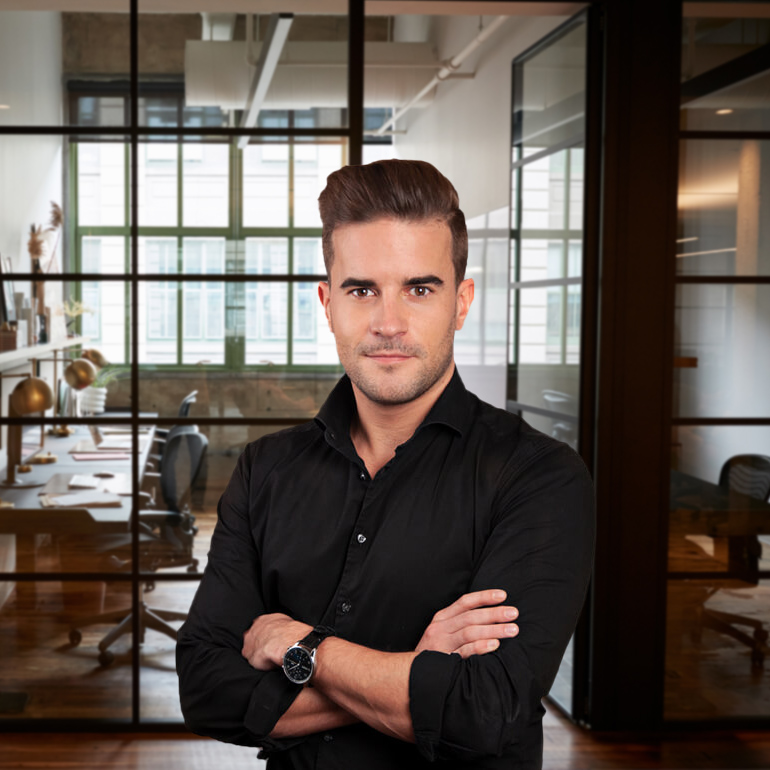 Mattia Piccoli
is Head of Marketing & Partner Relations at STARTUPS.CH, the market leader for start-ups in Switzerland. The company supports interested parties with all the legal and organisational aspects of setting up a business. Piccoli has a master's degree in accounting and finance from the University of St.Gallen.
An excess of online events can also be stressful. How can you make their content valuable for participants?
Piccoli: General attitudes towards webinars have changed considerably. Acceptance has increased, and we have become accustomed to this form of contact. Thanks to chat functions, participants can be a part of real-time presentations. For example, at STARTUPS.CH, we offer our own webinars, but also make our platform available to external providers for their online meetups.
Jurt: Of course, it's more difficult to create a good atmosphere for networking with a webinar. From our experience, short sessions and a lot of breaks are helpful. Participants can then continue to explore topics individually or as a group in a virtual breakout room. Survey tools such as Mentimeter have also proved useful for increasing interaction and keeping participants on track.
Instead of talking to someone at the coffee machine during a break at an industry event, founders could now write to potential partners or investors on LinkedIn – would that be worth it?
Jurt: It's certainly worth a try – especially if you already have mutual contacts. Furthermore, many managers have more time at the moment due to cuts to their work hours or working from home, and are more willing to deal with such enquiries. I would concentrate on multipliers. For example, for tradespeople, that might mean establishing contacts with schools or hospitals.
Piccoli: Besides, start-up founders have nothing to lose by writing to someone. However, they do need to have their sales pitch ready – and it needs to be short and good. This means that they should be able to explain what they offer, what they represent and what problem their product solves within five minutes.
Jurt: There are still plenty of ways to win over others if you can't physically hold a sales pitch. One promising method is "phigital" – physical and digital. For example, the founder can record a sales pitch presentation on video and then move on to their slides. They could then meet with potential investors in a small group for a Q&A. In this way, a founder can reach a large audience digitally and then focus on a number of key points in a physical meeting with a few key people.
If a founder has already had initial contact with a potential client or investor, how should they follow that up?
Jurt: Ideally, the founder would have a well-maintained customer relationship management system (CRM). The more up-to-date and better maintained their CRM, the more personalised they can make emails or other communications with clients or stakeholders. The principle is to communicate as authentically and personally as possible. With Loom, for example, you can send a video of yourself discussing previously addressed topics in a follow-up email.
Piccoli: Your web presence – from the website to social media – is especially important following initial contact. This web presence must fulfil the promises made by the founder with respect to the product, and appeal to the investor or client.
So should founders invest primarily in their online presence in order to reach potential customers?
Piccoli: Search engine optimisation (SEO) is an issue that every founder in every sector needs to address. Now is a good time to optimise your own website to be found via Google. Investing in social media is also worthwhile. This may mean that a founder is active in Facebook groups dealing with an issue related to their product. Or that they're learning about email marketing: how can I reach my customers? What information do they expect from me?
E-commerce can also be an option for some founders – ranging from setting up a small online shop to online appointment booking tools. Another option is to use your network to find new clients. Perhaps, for example, you could use a partner's online sales channels and offer them email addresses in return.
Jurt: I also think that making better use of online channels is now worthwhile. However, founders also need to make time for strategy – that's the only way to gain more and more valuable client contacts. In general, it is clear to me that the current situation has boosted innovation in digitalisation.
Despite the current challenges, does the start-up scene have grounds for optimism?
Piccoli: Yes, because I can see that STARTUPS.CH is experiencing a very strong start-up year. People had more time on their hands or were sometimes forced to reorient themselves. I also see the current situation as an opportunity for founders to focus more on digitalisation and thus be better prepared for the future.
Jurt: I agree – I've observed the collaborative, dynamic spirit of the founder community, and the effort that everyone is putting in is clear. We are also experiencing a strong start-up year at be-advanced. However, there is likely to be consolidation accompanied by bankruptcy in future. Nevertheless, I believe that founders and investors are very forward-looking.