---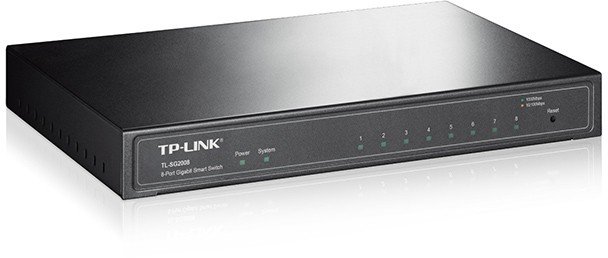 ---
Introduction to the Ethernet Switch
The Ethernet Switch allows you to connect up to 7 additional devices with an Ethernet port to the Internet.
The Ethernet Switch is very easy to install: simply plug it into a power socket and connect it to your Internet-Box with an Ethernet cable (not supplied).
Please use the Ethernet port #1 of the switch for connection to your gateway (Centro, Internet Box).
---
Benefits:
7 additional Ethernet gigabit ports
Silent operation
Compatible UHD TV-Box (and other Swisscom TV-Boxes)
---
---
---
How to setup the Ethernet-Switch
Please refer to the user manual included in your Ethernet-Switch pack. You can also download it here (4 languages) :
---
---
---
Access the Ethernet Switch advanced settings
The Ethernet Switch default configuration should be suitable for most users. If you need to change specific parameters, please follow the instructions below:
Enter http://192.168.1.1 in the address field of your Internet browser.
Enter the current administrator password for your Internet-Box. If you can't remember it, click "First-time installation or forgotten your password?" in order to launch the password reset procedure and create a new password.
As soon as you have access, click on the 'Network' menu 'Device list'.
Find the device name 'TL-SG2008' and note down its IP address.
Open a new window in your Internet browser and enter the IP address that you've just noted down in the address field.
If you are requested to do so, enter the following details: user name: admin/password: admin.
You currently have access to all Ethernet Switch parameters.
---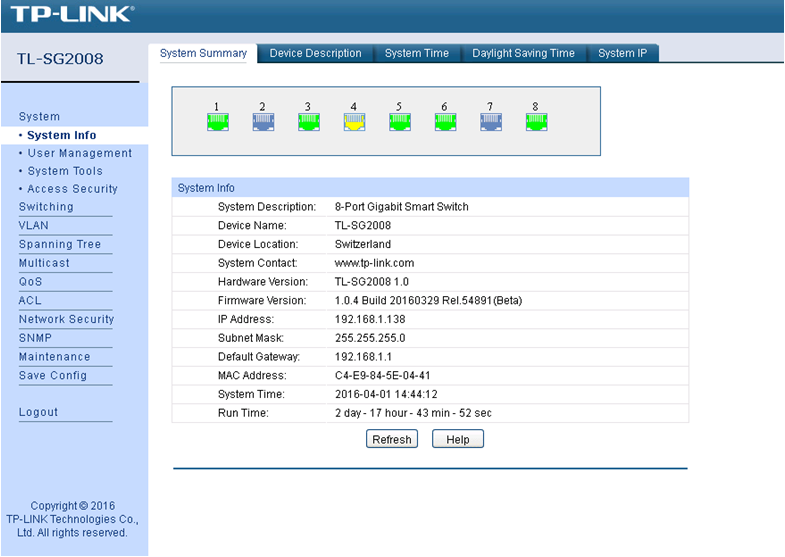 ---
---
---
---
---