Do you use a cloud service to store your data? We'll show you how myCloud works and can simplify your life – and we'll share some tips on how to use cloud storage safely.
It's Monday morning. You're having breakfast with your family and your wife says: "We're out of butter". You grab your phone and add butter to the shopping list you share with your whole family. On the train to work, you Google the route for the hike you're doing that weekend, and how long it will take. When you get to the office, the first thing you do is check your emails.
The cloud is everywhere
Whenever you use mobile shopping lists, search for something on Google or send an email, you're using the cloud. The term "cloud" refers to the software and services that run on the internet, rather than on your computer. When we upload something to the cloud, that data is stored on a remote server.
For your next meeting, you need to enter some data in an Excel list that a colleague has created for your team. Before lunch, you need to clear your head, so you browse Facebook to see if any of your friends have posted anything interesting about their weekend. When you're ready to eat, you make an online reservation at a restaurant round the corner. Here, too, the cloud keeps everything running smoothly.
Nowadays, a "cloud" refers to several servers grouped together in the form of a data centre that is accessible online. You can store your data in Swisscom's data centres and retrieve it as and when you need it. All you need to access the cloud is an internet connection.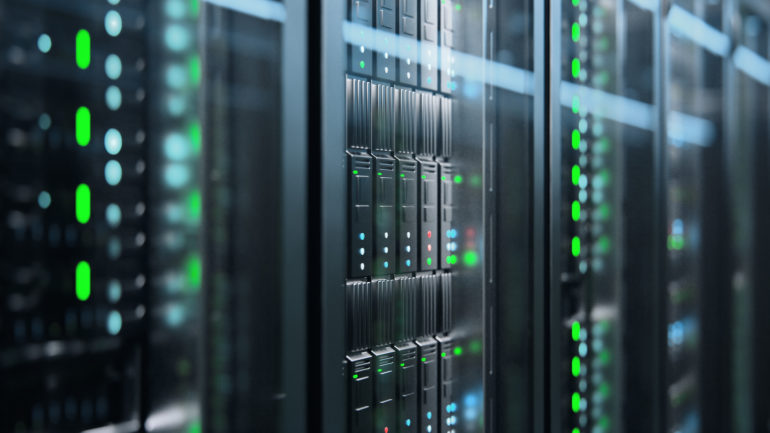 You don't manage to finish all your tasks in the afternoon, so you add the outstanding ones to your to-do list for the next day. It's finally time to go home! On the journey, you look through the photos your kids have sent you via myCloud.
How does a cloud work?
When you upload data to a cloud, it is stored on various servers. That means you'll still have the original file on your computer or smartphone. There's now a copy of it on another server, which then creates another copy, until your file is stored on multiple servers. This ensures that no damage is caused to your data if one of these servers goes down. Now you have a reliable way to access your data online at any time and from a range of end devices.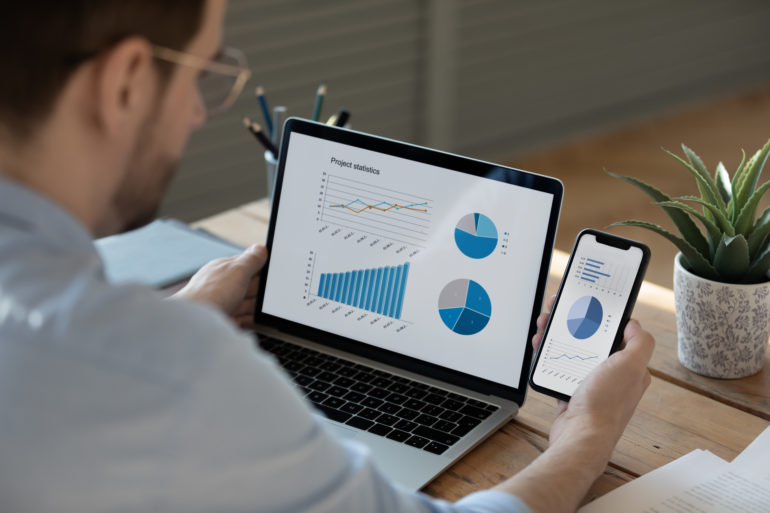 Your data is continuously synchronised, which means that it's the same version on every device connected to the cloud. So, for example, the data you upload to the cloud via your smartphone can also be viewed on your laptop.
After dinner, you enjoy an episode of your favourite Netflix series with your wife. What a day!
Choose your provider carefully
When choosing a cloud provider, make sure you check where in the world their servers are located. Many providers actually have their servers in the USA. While US services such as Dropbox, Google Drive or OneDrive can store data on servers all over the world, all myCloud data is stored in Swiss data centres, which meet the highest possible security standards (Tier IV). When data is transmitted from customers to the data centre, it is encrypted. As is the case with many other providers, however, the data is not encrypted once it is actually stored. It is subject to Swiss data protection law, though, which is more stringent than in many other countries and prevents access by third parties.
This means that the data protection regulations that govern what a provider, in this case Swisscom, must do in order to protect your data and what they're allowed to do with your data are less stringent in the USA than they are in Switzerland.
How to use myCloud
You can use myCloud on your smartphone and tablet, as well as on your PC. There's an app for iOS and Android. On your computer (Windows and Mac), you can use myCloud either in a browser (we recommend Google Chrome) or with the myCloud Desktop Client.
Creating an account and uploading content
Once you've created a new account on mycloud.ch or directly in the app, you can upload files and photos to the online storage system. If you want the photos you take on your smartphone to be automatically uploaded to the cloud, navigate to "Automatic backup" in the app and enable the "Back up photos" and "Back up videos" functions. If you want to avoid using up mobile data while you're out and about, you can also select the "WiFi" option.
You can find more information at: myCloud.ch
Top tips for staying safe in the cloud
We've put together a few tips to help you use cloud services safely:
Don't store any sensitive, private data on the cloud, such as intimate photos or confidential documents.
Disable the function that automatically uploads photos or documents from your smartphone to the cloud and, instead, decide for yourself which individual files you want to upload.
Use a secure password to protect your cloud access. Don't use this password for anything else.
Wherever possible, use two-factor authentication to make your cloud access extra secure.
Use an additional storage location, such as an external hard drive, for important files. The risk of losing data from the cloud is very low, but there's no harm in playing it extra safe.